Members Login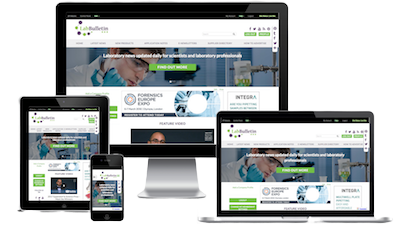 Monthly Newsletter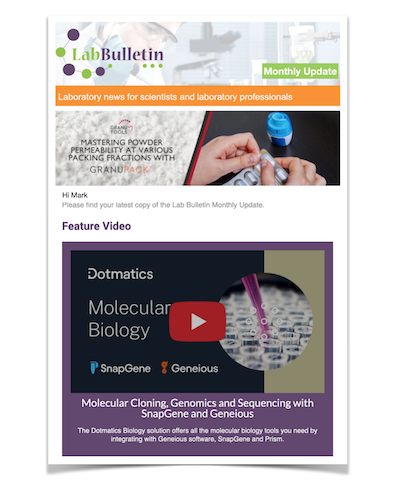 Special Offers and Promotions
Microscopy | Image Analysis
IT Solutions and Laboratory Automation
25% Off Syringe Filters and Membrane filters
publication date:
Feb 26, 2020
|
author/source:
Greyhound Chromatography Ltd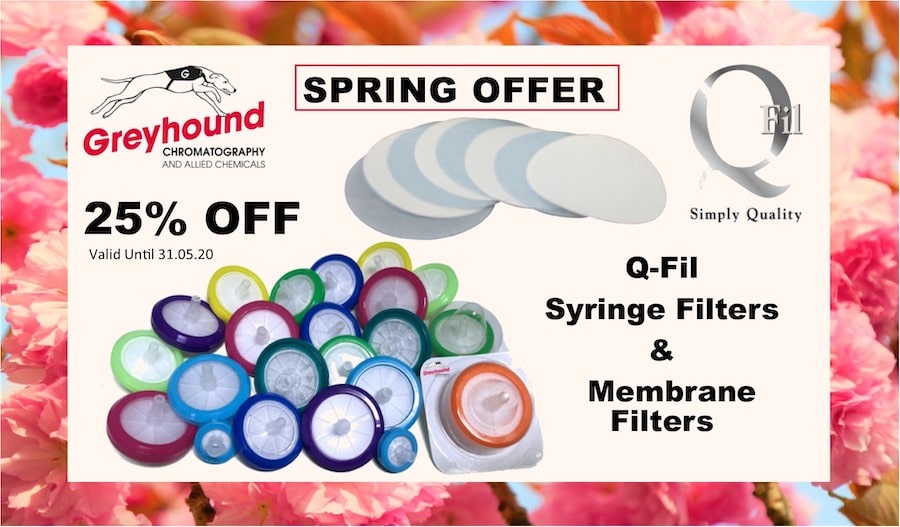 ---
Q-Fil Syringe Filters set the new Quality standard for today's laboratory syringe filters.
Manufactured from the highest quality medical grade, high density polypropylene. Q-Fil Syringe Filters provide excellent chemical compatibility with acids, alcohols, bases, ethers, glycols, ketones and oils.
Every colour-coded filter is printed with details of the membrane material and its pore size on the outside of the filter and every box is labelled with the batch number making them ideal for traceability, GLPs and validation purposes.
Take advantage of our Special Spring offer.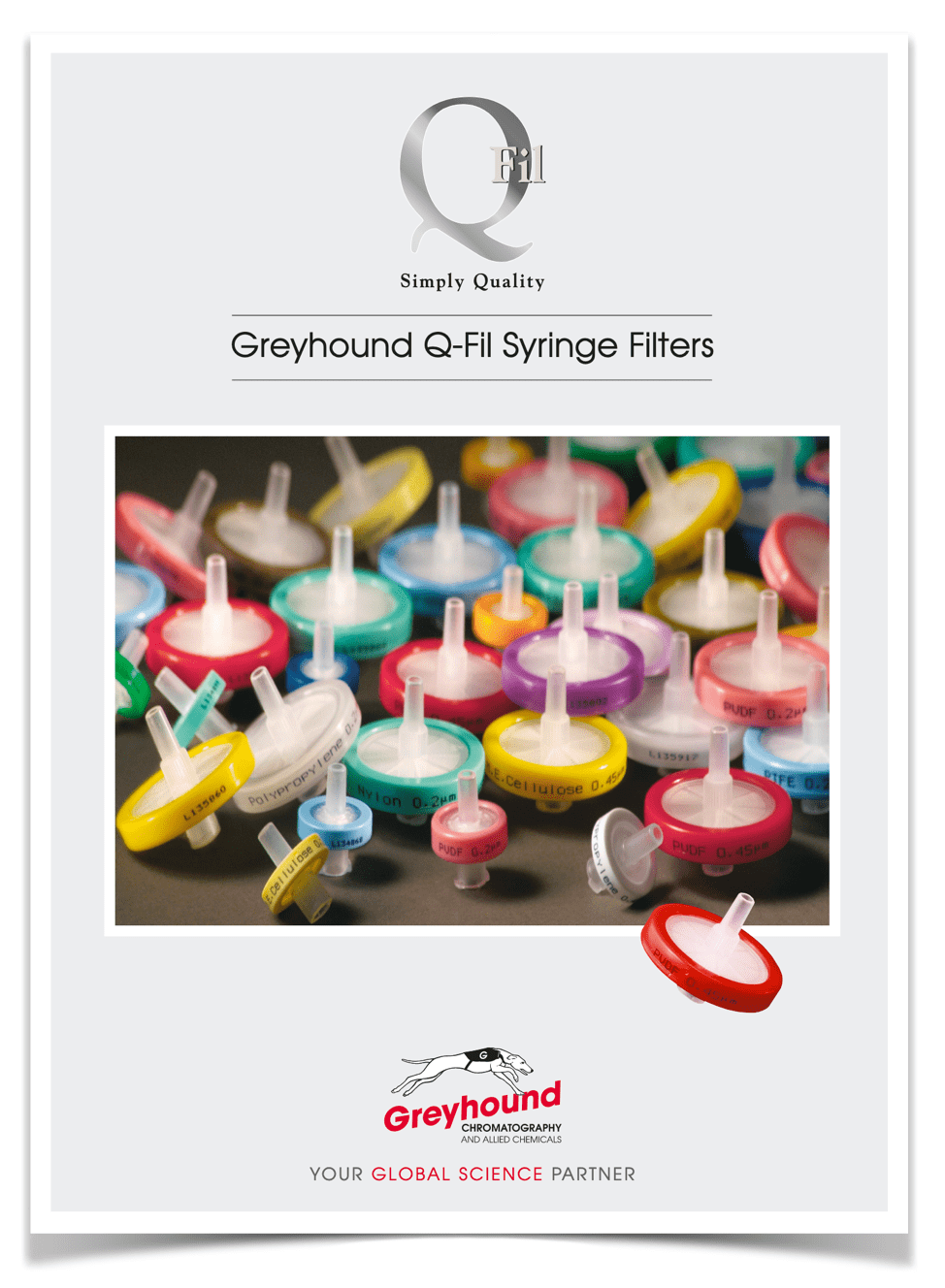 Follow the link to view or download a copy of our Syringe Filters Catalogue and start saving now. Our latest catalogue has full details of our Sterile and Non-Sterile Syringe Filters, including comparison charts for determining the ability of a specific syringe filter membrane to withstand exposure to individual solvents and advice for choosing the right filter for your application.
For bulk orders, repeat orders and delivery schedules or for assistance in choosing the right filter, please contact Greyhound Chromatography directly to speak to a member of our team. There may be an additional discount available subject to volume and repetitive orders.
Offer valid until 31.05.2020
Learn more about the Spring Offer
Get a copy of the Q-Fil Syringe Filters Catalogue
About Greyhound Chromatography
Greyhound Chromatography and Allied Chemicals has been supplying high quality chromatography consumables to laboratories around the world, for over 35 years.
Greyhound's extensive range covers all areas of Environmental, Petrochemical, Food, Forensics, Chemical and Pharmaceutical analysis. With state-of-the art facilities and highly trained staff, the company provides technical advice and distribution of Chromatography consumables to laboratories, world-wide. The service is designed to provide a wide range of products, helping clients to achieve excellent, cost effective results.
Greyhound also manufactures its own range of Capillary Columns, Syringe Filters, SPE Columns and HPLC Columns, the 'Q' Range. We can supply over 13, 000 laboratory chemicals in small, convenient units, we are also able to source hard to find chemicals which are no longer commercially available. Services include; Chemical Standards; Chiral Chromatography; Derivatives Analysis; Solvents; Dioxins/Furans/PCBs/PBDEs; Environmental Analysis; Gas Filters; GC; GC-MS; LC-MS; HPLC; ICP, ICP-MS, AA; Ion Chromatography; Lamps; Prep Silica; Reagents; SPE Solid Phase Extraction; SPME Solid Phase Micro-Extraction; Syringes; TLC Thin Layer Chromatography; Valves; Vials/Caps/Septa.
Greyhound distributes products on behalf of AIT France; Biosolve; Chiron; Chromacol; Chem Service (Environmental and Pesticides); EP Scientific; Extrasynthese, Gas Arc; Hach Lange, Hamilton; High Purity Standards; Jour Research; Larodan Fine Chemicals; Macherey-Nagel; MERCK, National Scientific; NIST, PAH Reference Standards; Paragon Scientific, Pfaltz and Bauer; Regis Technologies; Rheodyne; RT Corporation; Samco Scientific; SiliCycle; Swagelok; SGT Filters; TCI, Thermo Scientific, Trajan Scientific (SGE); Upchurch; Valco and Wellington Laboratories.
more news from Greyhound Chromatography
---