Members Login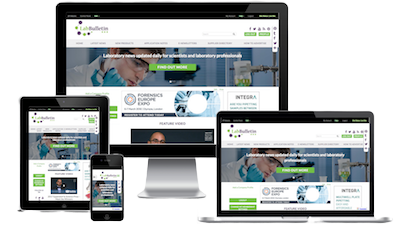 Monthly Newsletter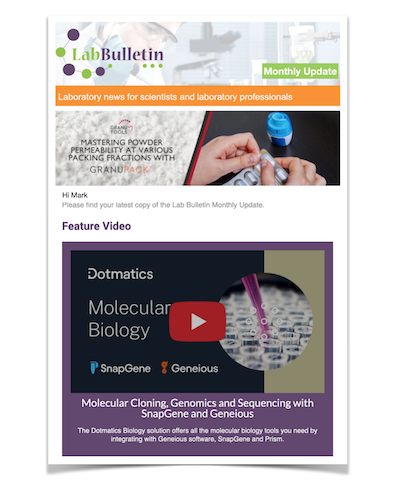 Special Offers and Promotions
Microscopy | Image Analysis
IT Solutions and Laboratory Automation
Vivantis GF-1 Plant Extraction Kits special offers
publication date:
Nov 13, 2015
|

Low price on Plant extraction kits until the end of 2015
Right now the GF-1 Pant Extraction kits from Vivantis are on special offer until the end of the year. The Vivantis GF-1 Plant extraction kit provides a rapid and efficient method for purification of nucleic acid from various samples.
The GF-1 Plant DNA extraction kit is designed for rapid and efficient purification of genomic DNA from a wide range of plant tissues. The purification is based on the usage of denaturing agents to provide lysis of tissue cells, denaturation of proteins and subsequently release of genomic DNA. Special buffers provided in the kit are optimised to enhance binding of DNA onto a specially treated glass filter membrane for efficient recovery of highly pure genomic DNA.
The GF-1 Plant DNA extraction kit will give yields of up to 20ug of DNA. The highly pure genomic DNA is ready to use for routine molecular biology applications such as restriction enzyme digestion, PCR, Southern blotting and DNA fingerprinting. Each kit contains Buffer, wash buffer, elution buffer and proteinase K
Vivantis is a research-based biotechnology company which was founded in 2002. The company specialize in the production of Restriction Enzymes, DNA extraction kits, DNA amplification reagents and other related products for molecular biology research. Says Vivantis "Our GF-1 extraction kits are now widely used throughout the world. Changes to our production processes now brings lower priced products to a much wider range of potential users and we are pleased to be able to offer special pricing until the end of 2015"
---
---
---