Members Login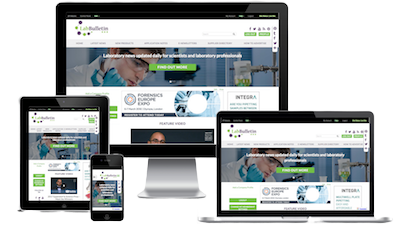 Monthly Newsletter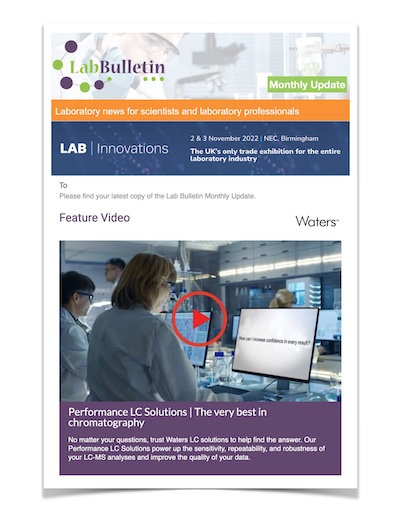 Special Offers and Promotions
Microscopy | Image Analysis
Speed, Simplify Nucleic Acid Size Selection for Fragment Library Prep with SPRIselect

Beckman Coulter Life Sciences Introduces Flexible, Adaptable Kit
SPRIselect from Beckman Coulter Life Sciences utilizes SPRI (Solid Phase Reversible Immobilization)-based chemistry to speed and simplify genomic DNA size selection for next generation sequencing fragment library preparation.
Following shearing, the library construction process requires size selection to produce uniform distribution of fragments. SPRIselect allows size distribution to be adjusted between 150 and 800 base pairs to suit the application and sequencing platform. The process can be performed manually or automated for high throughput in 96-well plates on platforms such as Beckman Coulter Life Sciences' Biomek Workstations.
SPRIselect reagent kits are available in 5, 60 and 450 mL volumes, enable rapid and consistent size selection, and come with guidelines to assist users in customizing protocols. Gel cartridges, chips and additional instruments are not needed. Samples should be fragmented, double-stranded DNA of 50 µL or greater, dissolved in molecular biology grade water or such standard buffer solutions as Tris or TE.
"This will be enormously valuable to researchers seeking to increase accuracy, efficiency and throughput in gDNA size selection for next-gen sample prep," said Julie Moore, director of marketing, Beckman Coulter Life Sciences Automation and Genomics. "Scientists will find that SPRIselect enhances both research processes and results in sequencing labs."
SPRIselect is ideal for use in most common next generation applications, including paired-end, single-end, targeted, ChiP and RNA sequencing, and for use with samples to be run on such platforms as Illumina's MiSeq, HiSeq and Genome Analyzer IIx; Roche's 454 GS FLX+ and GS Junior; and Life Technologies' SOLiD series and Ion Torrent PGM.*
For more information, please visit
www.SPRIselect.com
.
About Beckman Coulter
Beckman Coulter, Inc., based in California, USA, develops, manufactures and markets products that simplify, automate and innovate complex biomedical tests. More than 275,000 Beckman Coulter systems operate in both diagnostics and life sciences laboratories on six continents. For more than 75 years, Beckman Coulter products have been making a difference in peoples' lives by improving the productivity of medical professionals and scientists, supplying critical information for improving patient health and reducing the cost of care. For more information, visit www.beckmancoulter.com.
SPRIselect is intended for molecular biology research applications. It is not intended or validated for use in the diagnosis of disease or other conditions.
Beckman Coulter, the stylized logo, SPRI, SPRIselect and BIOMEK are trademarks of Beckman Coulter, Inc. *Beckman Coulter, the stylized logo, SPRI, and BIOMEK are registered with the USPTO. All other trademarks are the property of their respective owners.