Members Login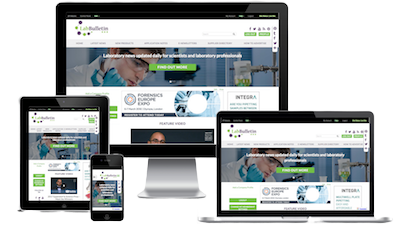 Monthly Newsletter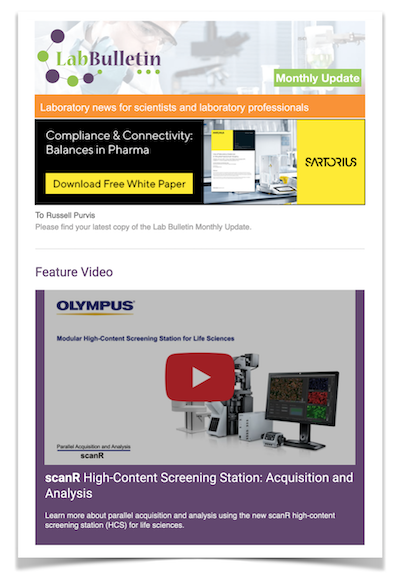 Special Offers and Promotions
Microscopy | Image Analysis
BIOTECHNICA 2010 With New Focus Topics
publication date:
Oct 1, 2010
|
author/source:
b3c newswire
BIOTECHNICA 2010 in Hannover will run from 5 to 7 October, with new focus topics and more wide-ranging coverage. For three days Europe's leading trade fair for biotechnology and the life sciences will be a showcase for all the latest trends and innovations from across the world. "With its broad range of offerings BIOTECHNICA has all aspects of biotechnology fully covered", said Stephan Ph. Kühne, a Board member of Deutsche Messe AG. "For the European biotech industry it is both a key marketplace and a driver of growth."
The development of new medicines and vaccines, the breeding of improved crop varieties, clean and eco-friendly industrial processes and alternative fuels - all rely on innovations pioneered by the biotechnology industry. "BIOTECHNICA highlights all these trends, showing the countless application possibilities and innovations that biotechnology has made available in areas such as medicine, pharmaceuticals, manufacturing industry, agriculture, food and environmental protection, as well in laboratory equipment and bioinformatics", adds Kühne. BIOTECHNICA will be officially opened on the evening of 4 October by Lower Saxony's Minister for Economic Affairs, Jörg Bode, Dr. Toralf Haag, a member of the Board of the Lonza Group AG in Switzerland, Peter Heinrich, senior spokesman for the industry association Bio Deutschland and Dr. Maharaj Kishan Bhan, government secretary for biotechnology in India's Ministry of Science and Technology.
500 companies from 23 countries will be exhibiting at this year's BIOTECHNICA, including market leaders such as Analytik Jena, Eppendorf, Merck, Qiagen, Sartorius and Thermo Fisher Scientific. The displays will cover more than 9,000 square metres of exhibition space. Two thirds of the exhibitors are based in Germany. The largest foreign contingents come from Switzerland, the USA, France and the United Kingdom. Other exhibitors will be coming from China, Korea, Taiwan and Malaysia. "As expected, our exhibitor numbers are very much in line with what we recorded in 2008, even bearing in mind the present situation in the biotech sector", noted Kühne. "Since we started staging the show every year instead of once every two years, the number of exhibitors has tended to be lower in the even years than in the odd years."
BIOTECHNICA attracts high-profile speakers
The trade show is accompanied by an extensive conference program featuring more than 500 international speakers from the scientific and business communities and the political world. They include John Dalli, EU Commissioner for Health and Consumer Policy, the American Professor William Haseltine, founder of regenerative medicine, the Hannover-based neurosurgeon Prof. Amir Samii, and the pioneer of the trachea transplant, Professor Paolo Macchiarini, from Florence. The British gerontologist and geneticist, Professor Aubrey de Grey, will also be talking about his research aimed at reversing the ageing process.
New platform for the markets of the future
This year the thematic tie-in between exhibition and conferences is particularly close. The main emphases will be on preventive and regenerative medicine, molecular diagnostics, bioinformatics, protein expression and biotechnology in food production and food analytics.
One of the highlights this year will be the 5th World Congress for Preventive and Regenerative Medicine (WCPRM), which is being staged at BIOTECHNICA for the first time in 2010. The topics covered at the Congress range from tissue engineering to anti-ageing medicine and stem cell therapy. At the same time a public forum with patient participation will serve as a valuable source of information about currently available areas of application and treatment methods in preventive and regenerative medicine.
On a related theme the international congress "bone-tec" will look at the regeneration of bone, cartilage, tendons and ligaments using techniques developed by biotechnology. The cultivation of natural tissues offers a useful alternative to surgical interventions.
Another first at this year's BIOTECHNICA is the conference and special exhibition "Molecular Diagnostics Europe". The event will focus on automated test systems that produce a fast and clear diagnosis, especially in the case of cancers and infectious diseases.
The previous focus topic of bioinformatics gets extended coverage this year. "Bio-IT World Europe" offers an extensive range of lectures with an accompanying exhibition on innovative IT solutions in the biotech research sector.
"PEGS Europe", a conference and special display, looks at new proteins and their role in combating cancer and chronic infectious diseases. The main focus will be on the latest techniques for the expression and purification of proteins and the development of therapeutic antibodies.
The contributions that modern biotechnology can make to the production, processing and monitoring of foodstuffs are discussed in the new symposium "Biotechnological Innovation in Food: New Advances in Food Production". The improvement of food quality, shelf life and nutritional value are just some of the possibilities.
Further topics include biobanks, forensics and options for financing life science companies. "BIOTECHNICA Partnering" enables companies to gain access to new business sectors and suitable commercial partners, while the careers platform "jobvector career day" will focus on new job perspectives and opportunities in the life sciences sector.
More than 400 guests from industry, the scientific community and the political world are expected to attend the formal opening ceremony for BIOTECHNICA. Deutsche Messe and its partner organizations will be presenting the EUROPEAN BIOTECHNICA AWARD for the eighth time at this year's show. This year the prize is worth 75,000 euros, and is awarded to European companies which have done outstandingly innovative work in biotechnology and the life sciences. This year's three finalists come from Austria, Switzerland and Belgium.
For further information please visit www.biotechnica.de