Members Login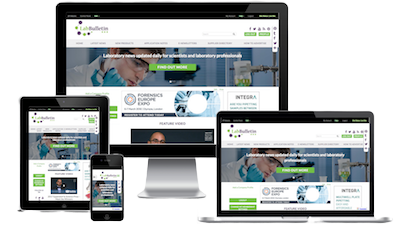 Monthly Newsletter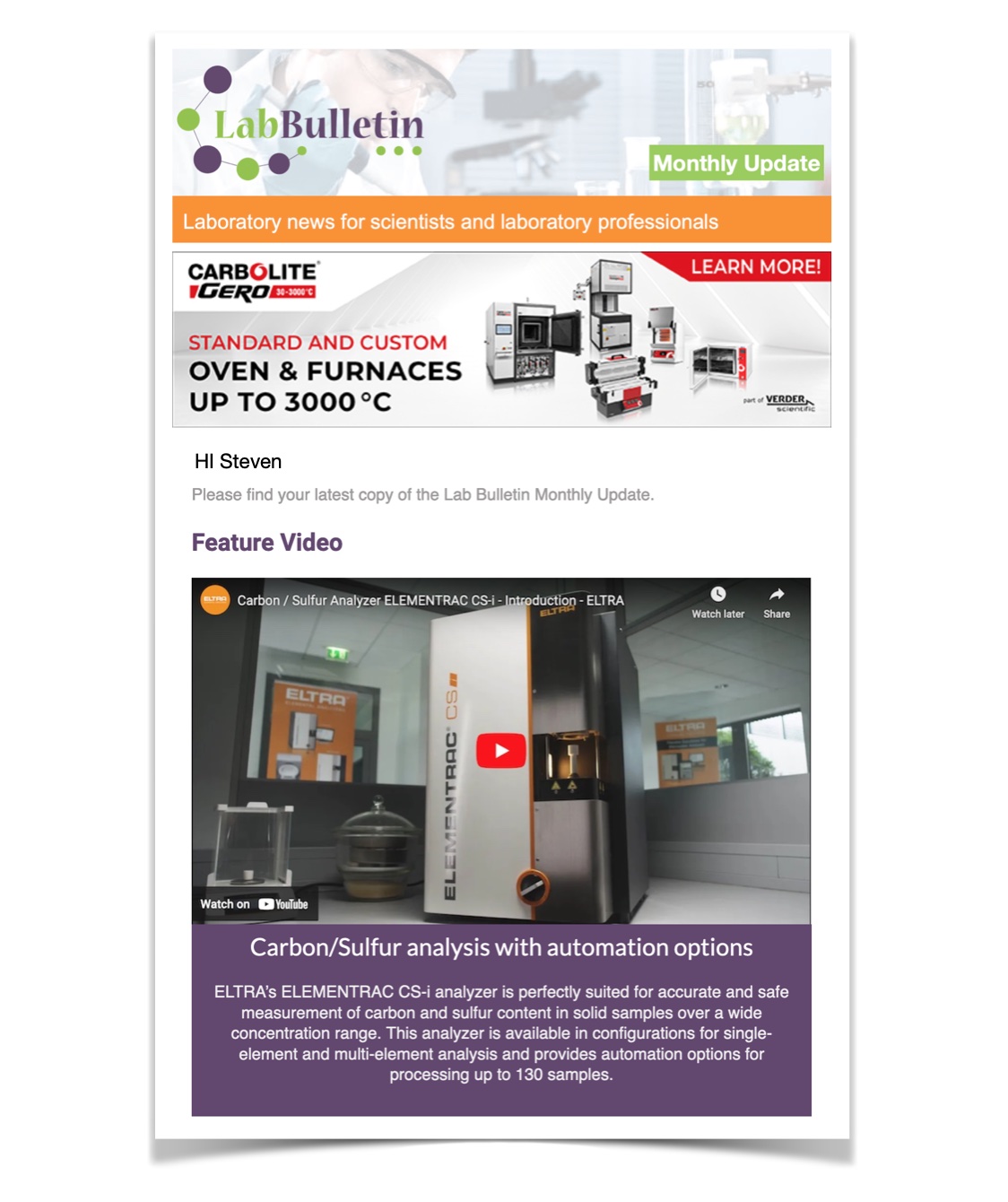 Channels
Special Offers & Promotions
Microscopy & Image Analysis
Laboratory Automation & IT Solutions

Waters Accelerates Oligonucleotide Bioanalysis with the Launch of OligoWorks™ SPE Workflow and Kits
publication date:
Oct 20, 2023
|
author/source:
Waters Corporation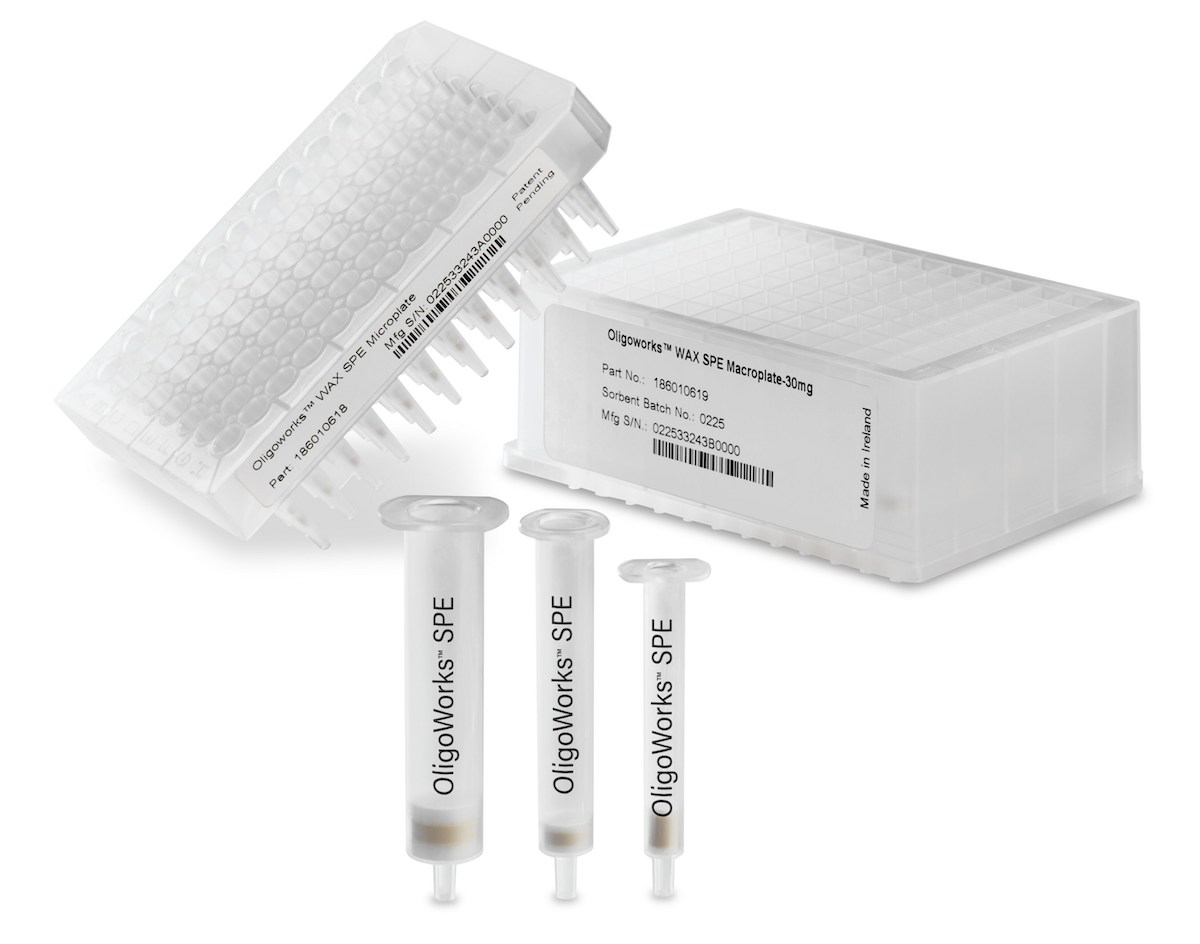 Faster time-to-results for expanded range of bioanalysis projects enabled through enhanced LC-MS sensitivity, and standardized protocols that reduce method development and sample processing time.
Waters Corporation announces the launch of OligoWorks™ SPE (solid phase extraction) Kits and components to improve sample preparation for LC-MS-based bioanalytical quantitation of therapeutic oligonucleotides. Pharma and biopharma companies developing oligonucleotide therapeutics and the Contract Research Organizations (CROs) that support them can now realize up to a 2x[i] increase over competing products in oligonucleotide recovery from biofluids. The Kits deliver greater reproducibility and LC-MS sensitivity, enabling lower limits of quantitation and reducing the need for repeat experiments.
The pipeline for oligonucleotide therapeutics is rapidly expanding with thirteen FDA approved oligonucleotide therapeutics today, and 500+ in the pipeline. While potent, these highly modified oligonucleotides are challenging to precisely quantify during dosing, metabolism, and tissue distribution studies.
"As a leader in supporting drug development, Waters is committed to solving customer pain points, and enabling greater analytical performance and productivity. Our new OligoWorks SPE Kits directly address oligonucleotide bioanalysis sample prep challenges across diverse oligo therapeutics," said Erin Chambers, Vice President, Consumables and Lab Automation, Waters Corporation. "The science and societal effects of these therapies are exploding given their ability to address human health issues. Our workflow and kits will drive an acceleration of oligo bioanalysis projects and drug development timelines; ultimately improving the experience for drug candidates."
OligoWorks SPE Kits also use an innovative, enzyme-enhanced, and detergent-free sample pretreatment that reduces washing steps and improves mass spectrometer compatibility, thus enabling direct injection LC-MS analysis and lower limits of quantitation. They can also be fully automated for improved productivity, or to simply help scientists gain back time by reducing manual steps and oversight.
Available immediately, OligoWorks SPE Kits and components are another high-performance tool within the growing portfolio of Waters chemistry solutions to support oligonucleotide bioanalysis. They complement Waters best-selling MaxPeak™ Premier Columns, ACQUITY™ Premier LC System and Arc™ Premier LC System, Andrew+™ Pipetting Robot, and the class-leading sensitivity of the Waters Xevo™ TQ Absolute Mass Spectrometer.
Waters Corporation (NYSE:WAT), a global leader in analytical instruments and software, has pioneered chromatography, mass spectrometry, and thermal analysis innovations serving the life, materials, and food sciences for over 60 years. With approximately 8,000 employees worldwide, Waters operates directly in 35 countries, including 14 manufacturing facilities, and with products available in more than 100 countries.
Waters, OligoWorks, MaxPeak, ACQUITY, Arc, Andrew+, and Xevo are trademarks of Waters Corporation.
Exhibitions & Events
Media Partner