Members Login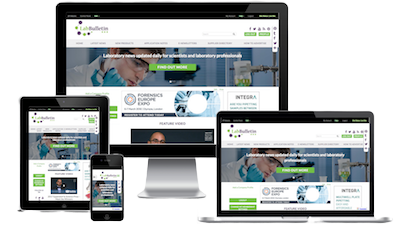 Monthly Newsletter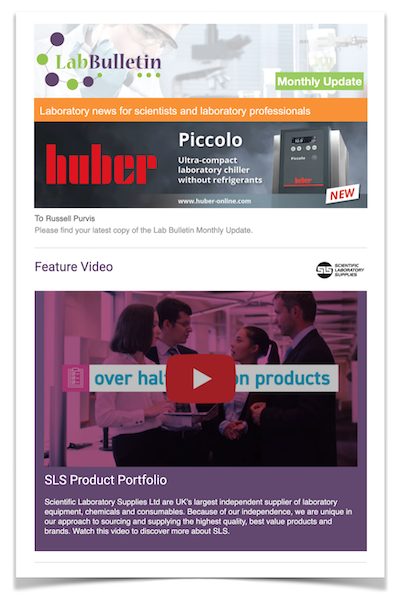 Special Offers and Promotions
Microscopy | Image Analysis
Techcomp Europe Acquires Majority Shareholding in Mass Spectrometer Manufacturer, Isotopx Limited
publication date:
Jul 14, 2021
|
author/source:
Techcomp Europe

Techcomp Instruments Limited ("Techcomp") is delighted to announce that Techcomp Europe has successfully completed the acquisition of a majority shareholding in Isotopx Limited, based in Middlewich, Cheshire.
For the past 13 years Isotopx has been at the forefront of mass spectrometer design and innovation. The whole team at Isotopx, led by CEO and founder Zenon Palacz, are justifiably proud of their achievements in providing their customers with the most advanced and reliable instrumentation available and of their well-deserved reputation for excellent service, advice and application support.
Mark Yardley, a co-founder of the business, will be retiring as a director of Isotopx while Zenon Palacz will remain as CEO and a significant shareholder.
This acquisition is a key milestone as Techcomp realises its strategy to provide a broad portfolio of innovative scientific instruments to the world's leading universities and research institutes. With the support of Techcomp, Isotopx will continue to innovate and produce Thermal Ionization and Noble Gas mass spectrometers, as well as introducing new products to the market in the years ahead. Isotopx will also take advantage of the Techcomp marketing and distribution network to expand its worldwide activities and make its growing range of products available to a wider customer base.
Zenon Palacz, CEO and founder Isotopx said "We are really looking forward to working with Techcomp to grow our business together. The next few years promise to be an exciting period for us as we build on the success of the ATONA Amplifier and bring exciting new products to market. The culture at Techcomp is a good match with Isotopx, where innovation and cutting-edge technology are at the heart of everything we do."
Richard Finlayson, CEO Techcomp Europe said "Techcomp and Isotopx complement each other very well. Isotopx have a very strong technical team with a worldwide reputation for excellence. This investment allows for collaboration between Isotopx and the technical experts in our other companies to bring further innovations and improvements across our product portfolio. In addition, Isotopx will also leverage our global sales and marketing infrastructure to reach new customers. We very much look forward to welcoming them to the Techcomp family and to supporting them through the successful launch of their exciting new products."
The Manchester office of national law firm Weightmans LLP led by corporate partner Paul Raftery supported by associate Barry Riley provide legal advice to the sellers with lead advisory corporate finance advice coming from the Manchester office of Azets led by partner Tim Mills supported by Nan Hao.
Paul Raftery commented;
"Zenon and Mark have built a mass spectrometer company here in the North West that competes with the biggest and best in the world and it was pleasure to advise them on this deal as they take things forward with new co owners Techcomp Europe."
Tim Mills, Corporate Finance Partner at Azets, in Manchester said:
"We were delighted to advise Zenon and Mark on this transaction and it's great to see the success of their company being recognised. Despite the challenges of the pandemic, Brexit and the uncertain economic outlook, this deal proves that attractive, well managed businesses will always be in demand. It's credit to the resilience and enterprise of the North West business community that our teams remain so active."
Scottish based, commercial Lawyers, Andrew Baillie, led the acquisition on behalf of Techcomp Europe with Mazars Edinburgh advising on tax and financial matters.
About Techcomp Europe Ltd
Techcomp Europe Ltd, based in the UK, comprises of a group of European companies involved in the manufacture and distribution of analytical systems, life science equipment and laboratory instruments with operations dating back to 1920.
The Group consists of Edinburgh Instruments – a leading photonics technology manufacturer, Scion Instruments – (with operations in the UK and The Netherlands) experts in Gas Chromatography and Single Quadrupole Mass Spectrometry, Froilabo – (with factories in France and Romania) specialising in Ultra Low Temperature technologies, Precisa – (manufacturing in Switzerland) offering a complete range of high precision metrology and weighing solutions, Dynamica – (based in the UK) that supplies a wide range of analytical and laboratory instruments and Edinburgh Sensors – (with operations in Scotland) supplying end users and OEMs with a wide range of IR Gas Detection systems.
The Group products are distributed across Europe with direct support from local factories and commercial teams; throughout Asia out of distribution operations in Hong Kong, and across Latin America from a dedicated office in Mexico City. Techcomp Europe is owned by Techcomp (Holdings) Ltd.