Members Login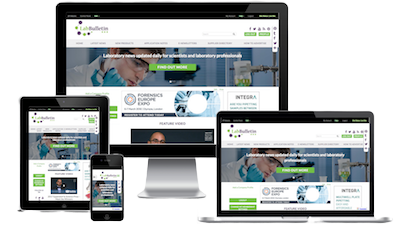 Monthly Newsletter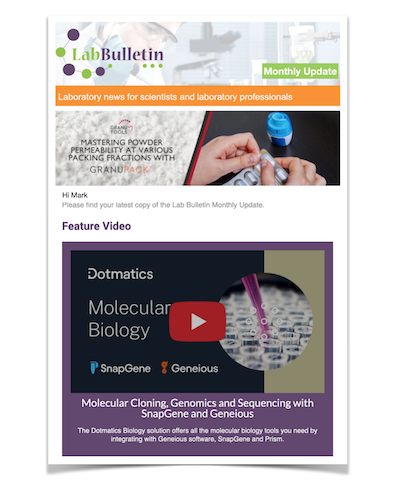 Special Offers and Promotions
Microscopy | Image Analysis
IT Solutions and Laboratory Automation
Syngene Sponsors Tufts Launchpad | BioLabs To Support Biomedical Innovation in Boston
publication date:
Nov 11, 2019
|

---
Syngene, a world-leading manufacturer of image analysis solutions, is pleased to announce it has entered a sponsorship agreement with Tufts Launchpad | BioLabs developed by Tufts University to be Boston's premier fully equipped, co-working and shared lab space for biotech start-ups.
Under the terms of the sponsorship, scientists working in biotech and life science companies located at Tufts Launchpad | BioLabs will have access to a G:BOX mini multi-application imaging system, as well as support from Syngene's highly experienced technical team. The system, Syngene's most advanced, combines a unique motor driven stage and cooled high resolution camera and is being successfully used by prestigious biopharma companies and academic institutes world-wide to analyze genes and proteins associated with life threatening diseases.
Having Syngene's equipment and expertise available at Tufts Launchpad | BioLabs will enable scientists working there to utilize versatile, highly precise optical imaging technology and will guarantee they produce real images of gels and blots for important applications such as identifying novel therapeutic targets.
Dr Christine Kressirer, an employee of Biolabs and Site Director at Tufts Launchpad | BioLabs, explained: "We're always looking for best-in-class suppliers to partner with, so we're delighted that Syngene has agreed to become one of our new sponsors. Their backing will ensure scientists locating their companies here will have capital efficient access to the best equipment to help them generate the data they need to rapidly grow their business."
Maureen Gauvreau, Manager at Syngene USA added: "Tufts Launchpad | BioLabs is attracting some excellent up and coming biotechs and we look forward to supporting their scientists with tools and techniques to advance their vital research."
Syngene technology at Tufts Launchpad | BioLabs
Syngene at Tufts Launchpad | BioLabs
About Syngene
Syngene is a world-leading supplier of integrated imaging solutions for analysis and documentation of gel-based information. Syngene's systems are used by more than 10,000 research organisations and over 50,000 individual scientists world-wide and include many of the world's top pharmaceutical companies and major research institutes.
Syngene, founded in 1997, is a division of the Synoptics Group of the AIM listed Scientific Digital Imaging Company based in Cambridge, UK. The Group's other divisions, Synbiosis and Synoptics Health, specialise in digital imaging solutions for microbial and clinical applications respectively. Synoptics, which celebrated its 30th anniversary of being in business in 2015, currently employs 40 people in its UK and subsidiary operation in Frederick, USA.

About Tufts Launchpad | BioLabs
Tufts University has developed Tufts Launchpad | BioLabs, a world-class biotech incubator to help high-potential, early-stage innovators in the life sciences. Tufts Launchpad | Biolabs is a 15,000-square-foot, fully managed facility with 70 ready-to-use lab benches suitable for bench-on-demand. Powered by BioLabs, the pioneers of coworking lab space in Boston, this premier space provides entrepreneurs—including Tufts faculty and students—with the resources needed to accelerate the development of their companies towards commercialization.
---