Members Login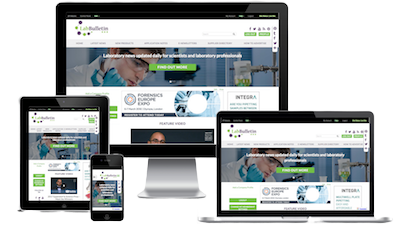 Monthly Newsletter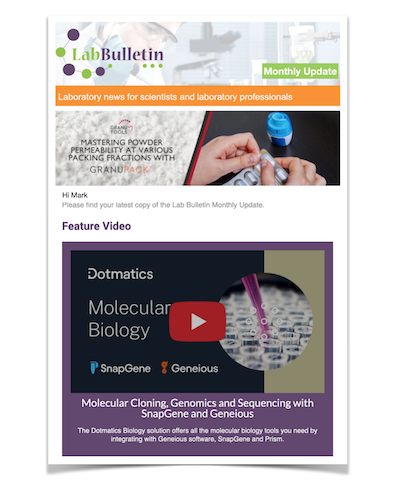 Special Offers and Promotions
Microscopy | Image Analysis
IT Solutions and Laboratory Automation
Revvity Unveils Several Next-Generation Preclinical Imaging Technologies to Help Scientists Drive Breakthrough Discoveries
publication date:
Sep 14, 2023
|

IVIS® Spectrum 2 and IVIS SpectrumCT 2 imaging systems — new flagship platforms setting the standard in high-throughput performance and versatility
QuantumTM GX3 microCT imaging solution — a high-throughput system with superior spatial resolution and fast, low-dose scanning for diverse in vivo and biological ex vivo applications
Vega® preclinical ultrasound system — a hands-free, automated, high-throughput imaging system delivering high-resolution 2D and 3D ultrasound images in minutes, now globally available
Revvity, Inc. debuts its enhanced imaging portfolio designed to drive innovation across diverse applications in preclinical research with the launch of three systems. These new innovations include the next-generation IVIS® Spectrum 2 and the IVIS SpectrumCT 2 imaging systems, further elevating versatility and sensitivity standards in in vivo optical imaging. Also launching is the Quantum GX3 microCT structural imaging solution with increased resolution and speed for both in vivo and ex vivo imaging, designed to facilitate researchers studying disease biology or evaluating and fast-tracking therapeutic candidates. And making its global debut is the Vega® ultrasound system, originally launched in North America in 2022. These cutting-edge technologies were showcased at the World Molecular Imaging Congress (WMIC) in Prague, Czech Republic.
According to Dr. Alan Fletcher, Senior Vice President of Life Sciences at Revvity, "In a time when innovative technologies steer medical advancements, we are committed to delivering versatile, high-throughput solutions that enhance preclinical R&D productivity. Our growing portfolio equips researchers with robust capabilities to illuminate scientific discoveries and can expedite the journey from discovery to cure."
IVIS Spectrum 2 and IVIS SpectrumCT 2 systems: next-level optical imaging
With 2D and 3D bioluminescence and fluorescence for in vivo imaging, this next-level IVIS platform builds upon the success of the widely-adopted previous generation instruments, which have been cited in over 15,000 peer-reviewed papers. Equipped with an exclusive state-of-the-art camera with eXcelon® coating for even higher sensitivity imaging, and a posing station that drives high-throughput imaging and improved workflow, the IVIS Spectrum 2 platform facilitates longitudinal disease tracking, cell movement analysis, drug safety assessment, treatment efficacy evaluation, and exploration of biological processes at the molecular level — all in real-time and non-invasively. The system seamlessly integrates 2D optical and full 3D imaging, bolstered by high-throughput capabilities enabling simultaneous imaging of up to ten specimens. Throughput is further accelerated with the benchtop posing station and Smart Trays designed to streamline imaging workflow. For ultimate ease and flexibility, the IVIS SpectrumCT 2 system incorporates all the features of the IVIS Spectrum 2 platform with the addition of integrated, low-dose CT, bringing together functional and anatomical imaging into a single system.
Quantum GX3 microCT: class-leading resolution for wide application, including bone imaging
Building on the success of its predecessor, the Quantum GX3 microCT system is a high-resolution structural imaging solution designed for superior image quality and versatility. This powerful tool enables researchers to acquire high-quality images quickly and easily for a wide range of applications. Notable enhancements — 5-micron spatial resolution, step-scanning, active ring reduction and improved gating — set a new standard in image quality and versatility for this preclinical research instrument category and makes the platform a performance leader for bone and soft tissue imaging in addition to other key applications. This system's utility extends to in vivo and biological ex vivo uses, bringing into focus powerful imaging data such as biological samples, small specimens, bone structure and tissues. Improved image-based respiratory and cardiac gating removes motion artifacts from heart and lung images. Aside from standard continuous scanning, a step scanning mode tackles artifact reduction and a proprietary active ring reduction mode automatically removes ring artifacts. Improved fluoroscopy delivers better visualization of anatomical structures and vasculature in real-time, as well as faster image reconstruction times for higher throughput.
Along with the highest spatial resolution available on the market today, the Quantum GX3 system also offers the widest range of field of views (8 mm to 86 mm) so researchers can image a vast range of specimens from ex vivobiological samples and small bones to in vivo imaging of multiple species. Intuitive software allows researchers of all skill levels to acquire, visualize and analyze imaging data without a steep learning curve. Researchers can seamlessly integrate CT data from other modalities, such as IVIS 3D optical data, into a unified software package for comprehensive analysis.
Vega® ultrasound system: rapid, automated, hands-free, high-throughput in vivo imaging
The Vega solution is a hands-free, automated, high-throughput preclinical ultrasound imaging system that delivers high-resolution 2D and 3D images for in vivo ultrasound studies in a matter of minutes. This innovative system eliminates challenges associated with conventional hand-held systems through the use of automated transducers located under the imaging stage. Additionally, widefield imaging enables researchers to visualize disease pathophysiology or effects of therapies within the broader anatomical and pathological context. Designed to produce consistent results in an easy-to-use instrument, the Vega system is ideally suited to accelerate non-invasive research and drug development in areas like oncology, liver, kidney disease, and cardiology.
Leading the imaging frontier
Dr. Fletcher remarked, "Driven by ambitious product development and collaboration across the organization, our evolving portfolio underscores our commitment to accelerating innovation. With these advanced tools at their disposal, researchers can interrogate biology, streamline their workflows, and accelerate the pace of scientific advancement."
These offerings are part of Revvity's best-in-class preclinical imaging portfolio encompassing a comprehensive range of 2D and 3D optical imaging, microCT imaging, ultrasound platforms, reagents, and software tools for data analysis.
At Revvity, "impossible" is inspiration, and "can't be done" is a call to action. Revvity provides health science solutions, technologies, expertise and services that deliver complete workflows from discovery to development, and diagnosis to cure. Revvity is revolutionizing what's possible in healthcare, with specialized focus areas in translational multi-omics technologies, biomarker identification, imaging, prediction, screening, detection and diagnosis, informatics and more.
With 2022 revenue of more than $3 billion and over 11,000 employees, Revvity serves customers across pharmaceutical and biotech, diagnostic labs, academia and governments. It is part of the S&P 500 index and has customers in more than 190 countries.