Members Login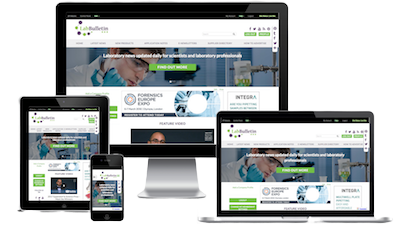 Monthly Newsletter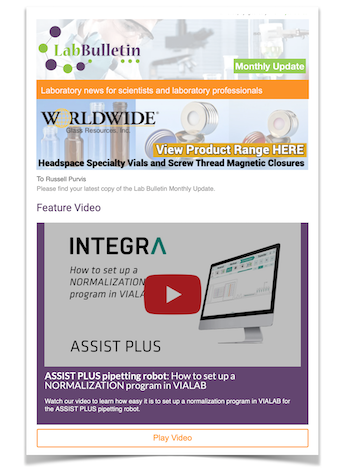 Special Offers and Promotions
Microscopy | Image Analysis
Reproducible Particle Shape and Size Analysis in a few minutes with Dynamic Image Analysis!
publication date:
Sep 3, 2020
|
author/source:
FRITSCH GmbH - Milling and Sizing

---
The FRITSCH

ANALYSETTE 28 ImageSizer

for dry and wet measurement is the ideal Particle Sizer for all applications that require accurate and reproducible measuring results for both particle shape and size.
The optical process of Dynamic Image Analysis delivers accurate measuring results, which are available immediately in less than 5 minutes.
Your advantage: Great flexibility for different measurement tasks for particle sizes of 20 µm – 20 mm in quality control, research and laboratory – and is a very easy and cost-effective alternative to sieving.
Dynamic Image Analysis instead of a microscope
With the principle of Dynamic Image Analysis, the FRITSCH ANALYSETTE 28 ImageSizer offers all benefits of an analysis via microscope, but records due to the fully automatic process with up to 75 images per second a considerably higher number of particles. Instead of just one image, any freely definable number of images can be recorded and evaluated. You can see the result of the analysis directly without any complicated evaluation just like with a microscope. Your advantage: Faster, representative results and higher precision in evaluation.
Absolutely reliable quality control in 3 simple steps
Ensure higher quality, reduced rejects and lower costs with the Particle Sizer ANALYSETTE 28 ImageSizer: fast, safe and uncomplicated by measuring particle shape and size. With short measuring times of less than 5 minutes and reliable reproducibility thanks to pixel-accurate evaluation. For always consistent results. Just add sample, start measurement and read evaluation.
Choose according to your needs
Efficient dry measurement of powders and bulk solids
The ANALYSETTE 28 ImageSizer is the ideal Particle Sizer for fast analysis of particle shape and size of dry, free-flowing materials in a measuring range of 20 µm – 20 mm. Via the optical analysis of the particle shape and particle size, you can identify damaged particles, contaminates, agglomerates or oversized and undersized particles accurately and fast and view them completely uncomplicated in single images.
Easy wet measurement of suspensions and emulsions
The ANALYSETTE 28 ImageSizer is in combination with the corresponding wet dispersion unit ideal for measurement of particle shape and size of suspensions and emulsions in a measuring range of 20 µm – 2.8 mm.
Wet dispersion is particularly suitable for fine particles, poorly flowing, fine-agglomerating or sticky materials, which do not react in water or other liquids.
And if your measurement tasks change, your ANALYSETTE 28 ImageSizer can be retrofitted at any time.
Reliable reproducibility due to pixel-accurate evaluation
For fast single image viewing, each individual particle can be opened directly from the FRITSCH Cloud with a mouse click. The really important information for you about the morphology will be shown by the position of the data point in the Cloud. Without time-consuming search, you can immediately analyse and evaluate individual selected particles using all available size and shape parameters.
Watch video
The special features of the FRITSCH Particle Sizers ANALYSETTE 28 ImageSizer and how they work, you will experience in the Product Video. Simply have a look!
Showing you how it's done!
Send us your sample for individual particle size analysis – and we will send you a detailed sizing report. Compare for yourself!
Visit our website for further information, instrument video and whitepaper for the Particle Sizer ANALYSETTE 28 ImageSizer.

Learn more about ANALYSETTE 28 ImageSizer
---