Members Login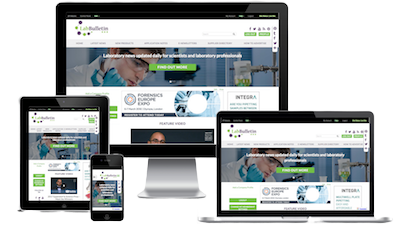 Monthly Newsletter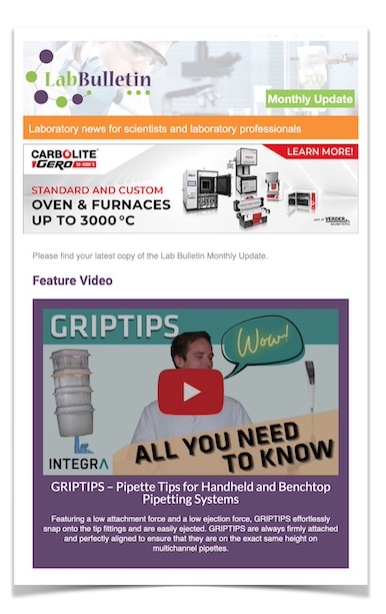 Special Offers and Promotions
Microscopy | Image Analysis
IT Solutions and Laboratory Automation
Optibrium collaborates with Enamine and BioSolveIT to add REAL Space Search Tool to StarDrop
publication date:
Jan 20, 2020
|
author/source:
Optibrium Ltd

---
New extension enables researchers to explore the REAL Space of 11 billion readily accessible compounds directly from StarDrop
Optibrium™, BioSolveIT™ and Enamine™, leading providers of software and services for drug discovery, announce a three-way collaboration enabling efficient search of Enamine's REAL Space directly from within Optibrium's StarDrop™ software. This extension to StarDrop is powered by BioSolveIT's proprietary Feature Trees (FTrees) technology, to search a gigantic chemical space of over 11 billion readily accessible compounds and identify novel compounds that are similar to a query structure of interest. The resulting chemical structures and data are pre-formatted and ready to evaluate using StarDrop's comprehensive suite of integrated software for small molecule design, optimisation and data analysis.
REAL Space, developed by Enamine, is a chemical space currently containing over 11 billion compounds that can be quickly synthesised with a high success rate. StarDrop's new add-on REAL Space Search tool will allow researchers to, for example, investigate the chemical space local to their selected compound, find structurally novel leads with improved properties or avoid patent-protected space. The new extension deploys BioSolveIT's FTrees technology to rapidly explore the vast space for high quality drug candidates using pharmacophore- and topology-style similarity searching, analogous to REAL Space Navigator, a tool previously developed by BioSolveIT and Enamine.
Dr Matthew Segall, Optibrium's CEO, said: "The identification of new and promising lead molecules is a highly challenging process and the need for fast access to novel compounds is essential to support the development of chemistry and drug discovery projects. We are delighted to offer this link with REAL Space as a further extension to StarDrop, enabling researchers to quickly find high-quality compounds for their drug discovery projects, improving both productivity and timelines."
Michael Bossert, Head of Strategic Alliances at Enamine, commented: "Enamine is a world-leading provider of screening compounds and building blocks, driven by a rapidly increasing demand for novel chemical compounds for the discovery of new and more effective drugs. Our collaboration with Optibrium continues our quest to expand the borders of the REAL Space and to provide StarDrop customers with the widest source of commercially available drug-like compounds."
Christian Lemmen, CEO of BioSolveIT, explained: "Our technology is based on extremely fast tree-based algorithms that avoid visiting every virtual molecule while traversing vast chemistry spaces for interesting hits. We have long standing partnerships with Optibrium and Enamine, and together we strive to consolidate strength and value for drug discovery researchers."
---