Members Login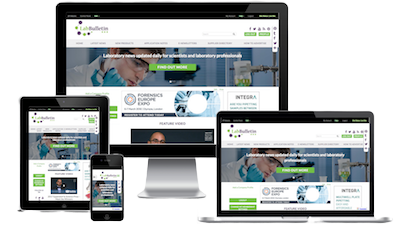 Monthly Newsletter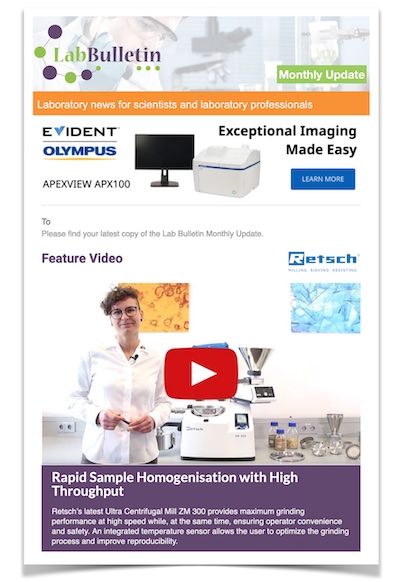 Special Offers and Promotions
Microscopy | Image Analysis
Turn-key Packages for Process Scale Reactions
The new ReactoMate Pilot jacketed reaction vessel, from Asynt, offers precise control of reaction variables, a powerful direct drive overhead stirrer and excellent reaction visibility even with the vacuum jacket option.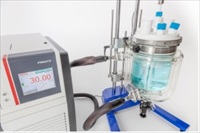 Optimised for process scale reactions from 1 to 30 litres - the ReactoMate Pilot is available packaged with a Julabo A40 Presto Circulator to ensure superb temperature management and unrivalled performance, a ReactoMate-Pilot Super Support system to support your jacketed reactor and IKA overhead stirrer to ensure efficient reaction mixing.

One of the problematic issues associated with reaction vessel set up is the cumbersome and, often dangerous, scaffolding supporting the unit. Support frames often have bars at the front and sides this can lead to problematic access to reactor and potential fracturing of glassware if exchanging vessels. The new ReactoMate-Pilot Super Support (RSS) system from Asynt provides a simple, straightforward and easy way to support your jacketed reactor up to 30 litres in size.

To provide the optimal solution to your process scale reaction need - the ReactoMate Pilot system is fully customisable to your requirements with an extensive range of options.
About Asynt
Asynt is a leading supplier of affordable products, consumables and services for chemists in industry and academia. With staff of trained chemists - Asynt is able to draw upon this in-depth applications knowledge to provide a high level of customer support for its DrySyn Heating Blocks, Controlled Lab Reactors, Synthesis Tools, Evaporators, Circulators, Temperature Control Systems, Vacuum Pumps and Laboratory Safety Equipment.
---
more about Reactomate Pilot packages
---
---
---