Members Login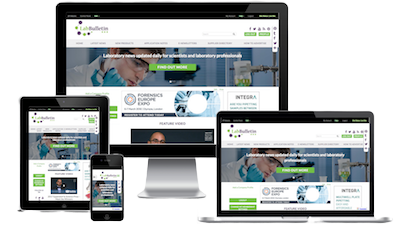 Monthly Newsletter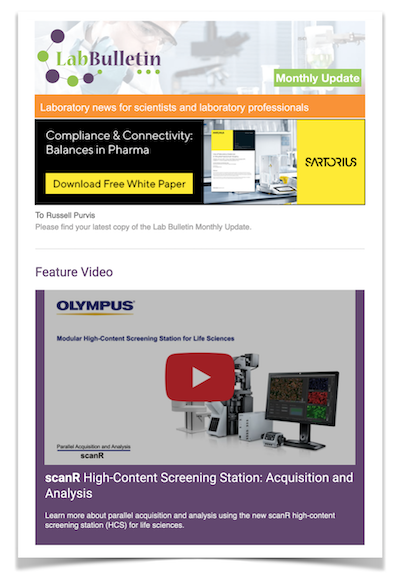 Special Offers and Promotions
Microscopy | Image Analysis
Thermo Fisher Solid Phase Extraction Sample Preparation Products Win G.I.T InnovationsAward 2012

Independent Jury, Journal Readers and Attendees of Analytica 2012 and Achema 2012 Vote Thermo Fisher SOLA Solid Phase Extraction Cartridges and Plates as Category Favorite
Thermo Fisher Scientific Inc., the world leader in serving science, today announced that its SOLA Solid Phase Extraction (SPE) cartridges and plates have won the GIT Innovation Award 2012 in Catergory D. The G.I.T InnovationsAward honors innovative new products and solutions for laboratory and process technology.
The awards are given every six years when Analytica and Achema coincide. An independent jury nominates products, then readers of G.I.T. Laboratory Journal Europe, BIOforum, Separation, Imaging & Microscopy and G.I.T Labor-Fachzeitschrift, as well as attendees of Analytica and Achema 2012, vote for the winners.
"It's very gratifying to receive this kind of recognition from such a prestigious and large part of the scientific community," said Mike Oliver, Thermo Fisher Scientific product manager, sample preparation. "We consider this validation of the SOLA product line's ability to help our customers achieve their goals."
Solid phase extraction (SPE) is a separation process by which compounds dissolved in liquids are extracted from other matrix compounds in the mixture according to their physical and chemical properties. Analytical laboratories use the technique to concentrate and purify samples from a range of different starting matrices, including urine, blood, water, beverages, soil and animal tissue. Purification of the sample ensures a more selective detection of the compounds and improves the robustness of the analytical workflow.
Thermo Scientific SOLA™ SPE products are specifically designed to provide a number of key advantages in performance which are of particular importance within the bioanalytical and clinical research laboratory environments. This includes higher reproducibility, cleaner extracts, reduced solvent consumption and higher confidence in analytical results compared to conventional SPE, phospholipid removal and protein precipitation products. SOLA achieves this performance advantage due to the proprietary manufacturing process which combines the polyethylene frit material and media components into a uniform sorbent bed, removing the need for frits. Internal studies and customer reports show this unique design reduces issues associated with conventional loose-packed SPE products such as voiding, channeling and packing inconsistency which can result in irreproducibility and costly sample re-analysis. SOLA helps prevent this due to its unique design, resulting in a more efficient and cost-effective workflow which provides higher-confidence in analytical results.
For more information, please visit
www.thermoscientific.com/sola-spe
.
About Thermo Fisher Scientific
Thermo Fisher Scientific Inc. is the world leader in serving science. Our mission is to enable our customers to make the world healthier, cleaner and safer. With revenues of $12 billion, we have approximately 39,000 employees and serve customers within pharmaceutical and biotech companies, hospitals and clinical diagnostic labs, universities, research institutions and government agencies, as well as in environmental and process control industries. We create value for our key stakeholders through three premier brands, Thermo Scientific, Fisher Scientific and Unity™ Lab Services, which offer a unique combination of innovative technologies, convenient purchasing options and a single solution for laboratory operations management. Our products and services help our customers solve complex analytical challenges, improve patient diagnostics and increase laboratory productivity.