Members Login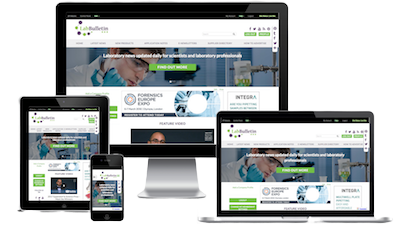 Monthly Newsletter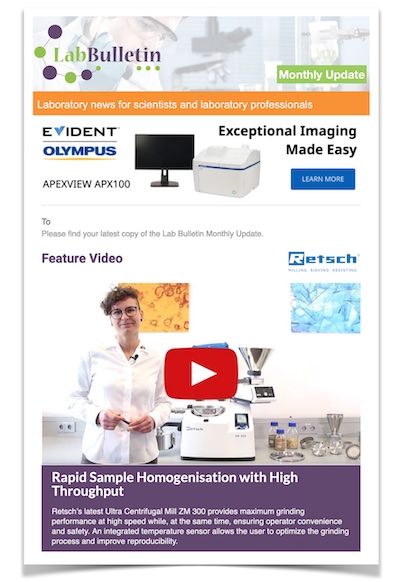 Special Offers and Promotions
Microscopy | Image Analysis
Thermo Fisher Scientific Introduces New Automated Liquid Handling Platform at AACC
Thermo Fisher Scientific Inc., the world leader in serving science, has introduced the new Thermo Scientific Versette automated liquid handler. Compatible with 19 interchangeable, RFID-tagged pipetting heads, the VersetteTM provides exceptional pipetting versatility for a broad range of applications that require single- to 384-channel automated pipetting. The Versette is compatible with both disposable and fixed-tip pipetting heads, with a total volume ranging from 0.1 to 1250 µl. To further optimize performance, the single-, 8-, and 12-channel pipetting heads utilize the Thermo Scientific ClipTips, which securely seal to the pipette head. The unique clip design requires minimal insertion and ejection force, decreasing wear and tear and increasing the life of the instrument and pipetting heads. The 96- and 384-channel pipetting heads use the Thermo Scientific D.A.R.T.s tips, which feature a surface seal to ensure accurate and precise pipetting across all channels. The company showcased the Versette at Thermo Scientific booth #2415 during AACC 2010, held on July 27 - July 29, at the Anaheim Convention Center, Anaheim, California.
To further the scalability of the platform, Versette offers two stage capacity options. The easy to swap 2- and 6-position stages provide flexibility for both stand-alone and robot-friendly use. With a compact footprint, further facilitated by the unique dual-level design of the 6-position stage, the Versette can be placed exactly where it is needed, making it ideal for use on any benchtop or in an enclosure. Furthermore, all stage options are equipped with a safety shield to contain experimental material and reduce the occurrence of contamination, removing the need for an enclosure.
Simple and complex pipetting procedures can be programmed quickly and easily via the intuitive onboard LCD user interface or the Thermo Scientific ControlMate software. This advanced instrument control, combined with experimental precision and versatility, makes the Thermo Scientific Versette automated liquid handling platform ideal whether transitioning from handheld pipetting or establishing an integrated liquid handling system.
For more information on the Thermo Scientific Versette automated liquid handler, please visit ww.thermoscientific.com/versette.
For access to all Thermo Fisher Scientific news and product photos related to AACC 2010, please visit the online media room at http://www.thermofisher.com/aacc2010.
Thermo Scientific is part of Thermo Fisher Scientific, the world leader in serving science.