Members Login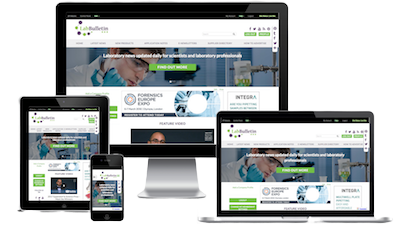 Monthly Newsletter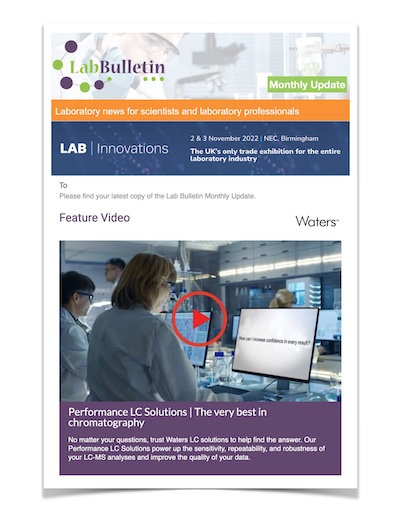 Special Offers and Promotions
Microscopy | Image Analysis
Simple, fast laboratory extrusion
Liposofast extruders are simple devices for the creation of unilamellar populations of liposomes.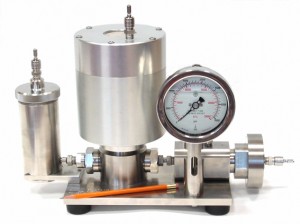 Extrusion is a simple process to produce liposomes of a particular size. A multilamellar sample is forced repeatedly through polycarbonate filters with a defined pore size. Extrusion is a simple and nondamaging method of ensuring a homogenous sample. It is a gentle process which does not require addition of any solvents and only moderate pressures and takes only a few minutes to complete.
Liposofast
Liposofast is manufactured by Avestin to accompany their Emulsiflex range of high pressure homogenisers. The Liposofast range consists of the Basic, a manually powered extruder for very small samples, and the LF-50, an air-powered extruder for slightly larger samples. A range of polycarbonate membranes of various pore sizes are available to suit the requirements of the application. Membranes should not be reused to prevent cross contamination.
Even when buffers are used, some suspensions will require warming to ensure sufficient motility for extrusion. Liposofast can be temperature controlled by means of either a water bath or circulated water.
Liposofast Basic
Liposofast Basic works with sample sizes of 0.2ml-1.0ml. The sample is passed through the membrane by pushing it back and forth through two syringes, for which manual power is sufficient.
Where the use of the Basic is highly repetitive, or where highly concentrated samples are being extruded, a stabiliser can be used to simplify operation.
Liposofast LF-50
LF50The Liposofast LF-50 can process samples of up to 50ml. Compressed gas at pressures up to 600psi/41bar is used to pressurize the sample cylinder and force the starting materials through a polycarbonate membrane.
The sample cylinder of the LF-50 is jacketed to enable the sample to be temperature controlled by means of circulating fluid. All components of the LF-50 are easily cleaned and can be autoclaved. The design is suitable for SIP or CIP.
Inline filter / extruder
Most Avestin homogenisers can also be fitted with a high-pressure filter/extruder to allow extrusion to happen immediately after homogenisation. This allows scale up to production volumes in combination with larger scale Emulsiflex homogenisers.
Questions about high pressure homogenisation? Talk to Melvin Jose
---
---
more about Avestin homogenisers
---
more news from Biopharma Process Systems
---