Members Login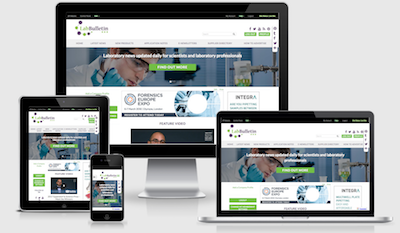 Monthly Newsletter
Risk Management for LIMS Projects
Autoscribe, developer of the Matrix Gemini Laboratory Information Management System (LIMS), has published a white paper which looks at the common factors that contribute to risk in LIMS projects


Available for download, the white paper includes examples of projects that have run into difficulties due to inadequate risk management
Autoscribe's founder and CEO, John Boother, explains: "There are far too many LIMS projects that have collapsed or failed to deliver the expected benefits. Frequently projects end up significantly over budget with additional non-budgeted, on-going costs such as having IT consultants on site for many months after delivery of a system, because of inadequate planning."
"Projects of this nature are typically characterised by a changed specification from that originally described, leading to system 'configuration' continuing sometimes for years after original system delivery", he continued.. "We at Autoscribe believe that the key to a successful LIMS project is a clear understanding of the potential risks and the implementation of a structured program to mitigate these risks."
The white paper looks at the risks associated with the various stages of a LIMS project. These include: project definition; evaluation and selection of the system; implementation and rollout and support and upgrades.
To download the white paper
click here
or for more about Autoscribe visit
www.autoscribe.co.uk
New Back 2 Basics Promotional Offers and New Products from SLS out Now!
Download | View online
---