Members Login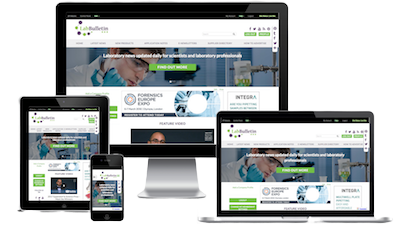 Monthly Newsletter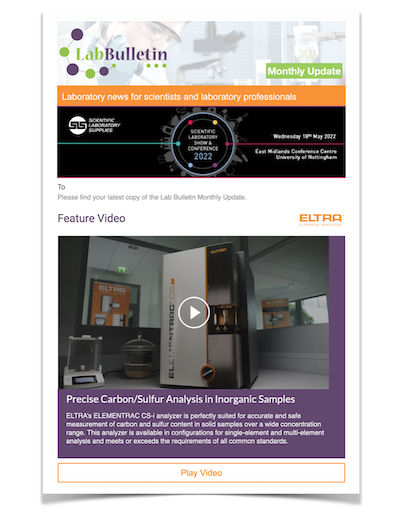 Special Offers and Promotions
Microscopy | Image Analysis
Oxford Instruments to Showcase MQC Benchtop NMR Analyzer at Pittcon Conference & Expo 2011

Oxford Instruments Magnetic Resonance, a leading supplier of low-field benchtop nuclear magnetic resonance (NMR) technology, with North American operations based in Concord, Massachusetts, announces that it will be showcasing its popular MQC analyzers at the Pittcon Conference and Expo 2011, which will be held March 13-18, 2011 at the Georgia World Congress Center, in Atlanta, Georgia.
Oxford Instruments will be highlighting the key applications for the MQC, which include measurement of oil and moisture in seeds, fat in foodstuffs, hydrogen in fuel, spin finish on textile fibers, and fluoride in toothpaste.
Oxford Instruments' MQC has proven to be ideal for determining the oil content of seeds, nuts and grains as well as in a wide variety of processed foods, including snack foods. Since NMR acquires a signal from the whole sample and not just from the surface, it provides better accuracy and precision than alternative secondary techniques. For some applications, for example when analyzing oilseeds, or spin finish on selected fibers, it is possible to measure simultaneously both the water and oil concentrations.
A compact size minimizes the footprint on critical laboratory benchtop workspace. It also includes a space-saving internal computer with operator interface, so no external PC is required. With the recent change to a 19-inch LCD flat screen monitor mounted on the magnet, the user is provided with a clear view of data and operational instructions. New test and diagnostic software makes remote servicing of the instrument a cost-saving convenience.
Pittcon is the world's largest annual conference and exposition for laboratory science. Pittcon 2011 will offer the latest technology and instrumentation from more than 950 exhibitors, a diverse technical program, short courses, and networking sessions that provide the chance to exchange innovative ideas with scientists from around the world.
About the Magnetic Resonance Group
The Magnetic Resonance business group is committed to the development and manufacture of cost-effective instrumentation for industrial quality control, research, and life sciences. The group's expertise is based on Nuclear Magnetic Resonance (NMR) and Magnetic Resonance Imaging (MRI) technology. Today Oxford Instruments is exploring more innovative ways to use benchtop NMR for faster, easier, and safer measurements.
Visit http://www.oxford-instruments.com/ for more information on the company and its products.
About Oxford Instruments
Oxford Instruments aims to pursue responsible development and deeper understanding of our world through science and technology. We provide high technology tools and systems for industrial and research markets based on our ability to analyze and manipulate matter at the smallest scale. Innovation has been the driving force behind Oxford Instruments' growth and success ever since the business spun out from Oxford University over 50 years ago, and its strategy is still to effect the successful commercialization of these ideas by bringing them to market in a timely and customer-focused fashion. Oxford Instruments is now a global company with over 1,300 staff worldwide and a listing on the London Stock Exchange (OXIG).
Our objective is to be a leading supplier of next generation tools and systems for research and industry. This involves the combination of core technologies in areas such as low temperature and high magnetic field environments, nuclear magnetic resonance, X-ray electron and optical based metrology, and advanced growth, deposition, and etching. Our products, expertise, and ideas address global issues such as energy, environment, terrorism, and health, and are part of the next generation of telecommunications, energy products, environmental measures, security devices, drug discovery, and medical advances.