Members Login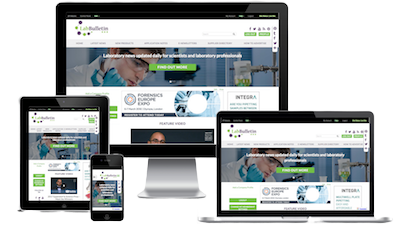 Monthly Newsletter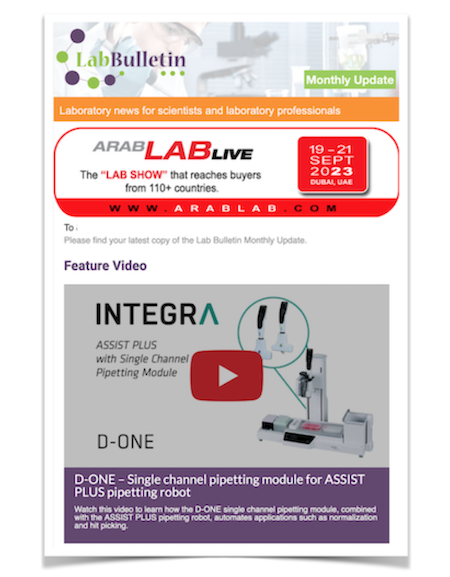 Microscopy | Image Analysis
IT Solutions and Laboratory Automation
NEW MOTOR OPTIONS FOR ULTRA-COMPACT GEAR PUMPS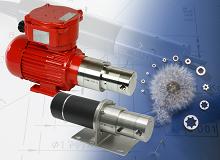 The established range of HNP positive displacement, internal gear pumps has been expanded to include new, larger pumps and more drive options to suit a wider range of applications. Available from pump specialists MICHAEL SMITH ENGINEERS, the HNP 11500 Series provide a performance output of flows between 0.2 to 1150 ml/min and differential pressures between 0-60 Bar or 0-150 Bar, depending on the viscosity of the process fluid.
Three motor options are available, AC, DC and an ATEX rated explosion proof AC motor version which is suitable for use in a hazardous areas. Tungsten carbide rotors and bearings along with other hard construction materials, such as ceramics, ensure long service life and excellent wear resistance, even when transferring non-lubricating liquids.
Designed to deliver smooth, precise pulse-less flows (CV < 1% at low volumes) with high differential pressures, these rotary pumps feature an externally toothed internal rotor and an annular tooth external rotor. These are slightly eccentric to each other and during rotation of the rotors around their offset axis, the pumping chambers simultaneously increase on the suction side and decrease on the delivery side of the pump. This results in a homogeneous flow rate being generated between the kidney-shaped inlet and outlet. It is this design principle, combined with careful materials selection and high manufacturing precision, which facilitates the transfer of very low volumes with precise, smooth, pulse-less flows.
These high performance HNP pumps are ideally suited to a wide range of liquids transfer duties in chemical processing, pharmaceutical and industrial applications.
For example, pumping organic compounds in continuous processing systems in pharmaceuticals manufacturing, accurate pulse-less small capacity dosing of flavours and additives in food processing equipment and precise, smooth filling of medical capsules.
Other potential applications include, analytical instrumentation, sampling, robotics, fuel cells, particle and DNA analysis, biological cell handling, ink jet printing, minimum quantity lubrication systems, aromatizing and PCB cooling. ENDS.
Further details on HNP pumps is available from: Michael Smith Engineers Ltd,Oaks Road, Woking, Surrey, GU21 6PH, UK.Tel: FREEPHONE 0800 316 7891. Fax: 01483 723110. www.michael-smith-engineers.co.uk