Members Login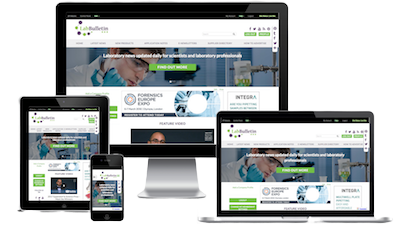 Monthly Newsletter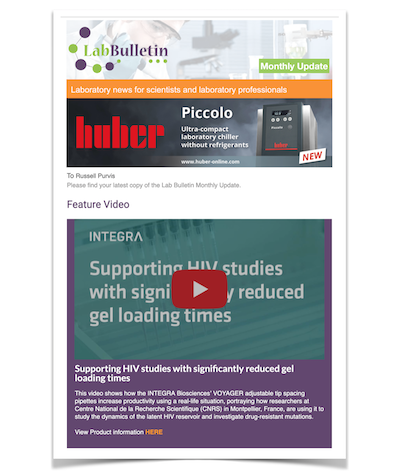 Special Offers and Promotions
Microscopy | Image Analysis
Magritek Talks to Catherine Santai of Harrisburg University of Science & Technology
publication date:
Jul 11, 2018
|

---
Magritek, a leading provider of compact NMR instruments, talks with Harrisburg University's Associate Professor, Catherine Santai.
Catherine leads the Integrative Sciences program teaching Chemistry and Biochemistry to undergraduates. This includes the application of benchtop NMR spectroscopy using a Magritek 60 MHz Spinsolve spectrometer

Dr Catherine Santai is an Associate Professor of Chemistry & Biochemistry and Program Lead of the Integrative Sciences program at Harrisburg University of Science & Technology. The program utilizes a number of analytical techniques teaching undergraduates about their use, giving them the experience ahead of entering research or industrial roles in later life. So far, the Magritek Spinsolve Benchtop NMR Spectrometer has been used in the Organic Chemistry and Biochemistry laboratory sessions. These provide invaluable hands-on lessons about NMR techniques and analysis of a variety of compounds. NMR is used alongside FTIR (Fourier transfer infrared), AAS (atomic absorption), UV-VIS (ultraviolet – visible) and fluorescence spectroscopies.

Dr Santai is very enthusiastic about the use of the Magritek Spinsolve and its benefits compared to other NMR or spectroscopy systems. She says "The fast processing time, easy operation and shimming in a robust instrument means that I can feel comfortable with students using. I shopped around quite a bit for an NMR to meet our needs – primarily teaching. The Magritek system is a great space saver (table top) and does not require cryogen so upkeep costs of the instrument are very low. The most common student mistake would be to break a tube off inside the instrument. Fixing this does not require a service technician visit, but rather can be easily removed by the user. I love the simplicity of its design."

Magritek's Spinsolve benchtop NMR spectrometers are supplied worldwide to academics in teaching and research; also, to industry for research and reaction monitoring through to quality control use.
---
About Magritek
Founded in 2004, Magritek is an advanced technology company exporting from Germany and New Zealand to customers all over the world. The initial technology and IP used in Magritek products was developed by research teams at RWTH University, Germany, and Massey University and Victoria University of Wellington in New Zealand.
Magritek developed its flagship Spinsolve Benchtop NMR Spectrometer capable of multinuclear NMR spectroscopy, with the highest resolution and sensitivity performance on any benchtop instrument available today. Models includes the Spinsolve Carbon, the world's first benchtop NMR Spectrometer capable of 13C NMR Spectroscopy.
Magritek also developed the Terranova-MRI, the world's first and only 3D MRI-capable teaching system for students and teachers in a normal laboratory environment. MRI experiments can now safely be done anywhere — the Terranova-MRI uses the Earth's magnetic field.
Magritek provides complete NMR and MRI solutions for the fine chemical, pharmaceutical, polymer, food and petrochemical industries, as well as components and subsystems suitable for research laboratories and chemistry education.Magritek has offices in Philadelphia, USA , in Aachen, Germany and in Wellington, New Zealand.
---