Members Login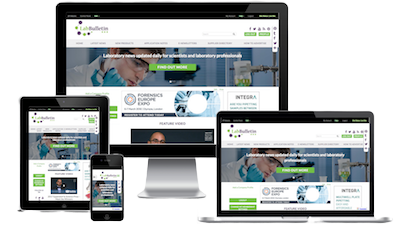 Monthly Newsletter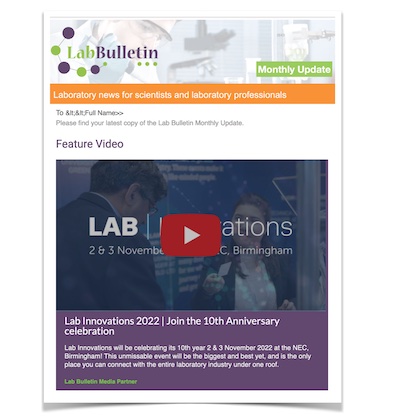 Special Offers and Promotions
Microscopy | Image Analysis
High Throughput Media Preparation at The Institut Curie
publication date:
Jul 1, 2015
|
author/source:
INTEGRA Biosciences
The Institut Curie (Paris, France), a world leader in oncology research, has reported how it has standardised on using MEDIACLAVE media preparation and MEDIAJET automated petri dish filling systems from INTEGRA Biosciences to prepare its petri dishes.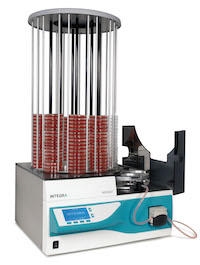 Research work at the Institut Curie requires petri dishes for a wide range of applications including growing bacteria, yeasts and moulds, making it necessary to regularly produce 10 to 12 different types of media in varying quantities (from one to several litres). The assurance of reliable, high throughput production of these petri dishes, free of any contamination, is critical to ongoing research work.
Fatima Dekmous, Departmental Head of the Wash facility at Institut Curie commented "I have been preparing media in Petri dishes for over 13 years, and have the pleasure of working closely with the researchers based here at the Institut. The research teams are very well organized and give two to three days' notice of their Petri dish needs. To satisfy their needs, it is very important to be able to rely on the quality of the equipment used. We have been using INTEGRA devices for more than 15 years and most recently acquired a MEDIAJET and MEDIACLAVE with printer. This equipment is a great help in our work in terms of user-friendliness, speed and, above all, reliability. It is compact and easy to use guiding us clearly through handling and diagnostics. Maintenance is also very simple. For us, the printer has proved essential. We process 800 to 1000 dishes a week and, while this saves us time, it is also important to limit handling of the dishes. There has never been any contamination".
She added "We use vented Petri dishes, which work perfectly with the MEDIAJET automated petri dish filling system. I should also say that, as well as trusting the equipment, I have full confidence in the after-sales service provided by INTEGRA. When you need them, INTEGRA have always been very responsive. I recommend MEDIAJET and MEDIACLAVE for high throughput preparation of top quality media filled petri dishes without hesitation".
The Institut Curie is a private foundation serving the public interest that comprises one of Europe's largest oncology research centres and two state-of-the-art hospitals. Founded in 1909 on a model devised by Marie Curie, the Institut Curie maintains its position at the cutting edge of fundamental research into innovative treatments today, with 3,400 researchers, doctors, clinicians, technicians and administrative staff. The Institut Curie's Research Centre is made up of 14 research units on three different sites. More than 1,100 people work in this internationally renowned centre. Based in the Research Centre of Paris, the subcellular structure and cellular dynamics unit studies the organization, function, differentiation and division of normal and cancer cells. This fundamental knowledge is essential to understanding the molecular mechanisms of cell transformation and tumour progression, and identifying new therapeutic strategies.
INTEGRA Biosciences is a leading provider of high-quality laboratory tools for liquid handling, media preparation, sterilization and cell cultivation. The company is committed to creating innovative solutions which fulfil the needs of its customers in research, diagnostics and quality control within the life science markets and medical industry. Today, INTEGRA innovative laboratory products are widely used all around the world. More than ninety distribution-partners form a worldwide sales network providing responsive and competent services to customers. These distribution partners are supported by a highly motivated and experienced team of specialists at the company headquarters in Zizers, Switzerland and Hudson, NH, USA. INTEGRA is an ISO 9001 certified company.
---
---
---