Members Login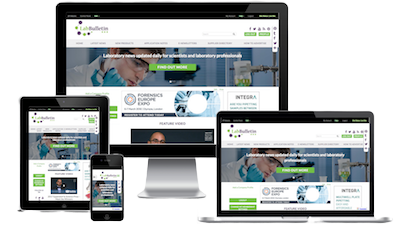 Monthly Newsletter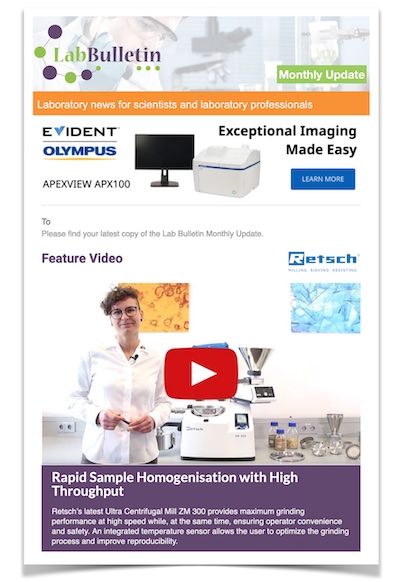 Special Offers and Promotions
Microscopy | Image Analysis
Freeman Technology presents new work at AAPS 2011 on measuring meaningful powder flow properties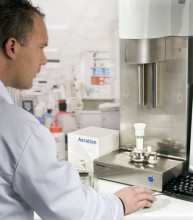 As well as exhibiting the FT4 Powder Rheometer at this year's AAPS Annual Meeting & Exposition (24-27 October 2011; Washington DC), Freeman Technology will present a poster detailing a comparison of dynamic powder characterisation with traditional tapped density methods for assessing powder flowability. This highlights the greater sensitivity of dynamic methods for predicting the impact of consolidation on flow behaviour, underlining the technique's value in optimizing manufacturing processes. In addition, in his role as chair of the AAPS PAT (Process Analytical Technology) focus group, the company's Director of Operations Tim Freeman, will moderate a sunrise session on Wednesday 26
th
October covering QBD (Quality by Design) and PAT.
Freeman Technology's poster
'Measuring more meaningful powder flow properties - the limitations of "Compressibility Index"
data', will be displayed from 1pm - 5pm on 24 October in Hall C. It includes new data showing that changes in powder flowability resulting from compaction, as directly measured in dynamic testing, can be an order of magnitude greater than the changes induced in density by tapping. These findings highlight the importance of dynamic characterisation in process related studies, where it can be crucial to understand how compaction influences in-process performance. Furthermore they provide evidence of how tapped density measurements can be misleading when seeking to understand flow behaviour.
As chair of the AAPS PAT focus group, which primarily resides within the Manufacturing, Science and Engineering section of the society, Tim Freeman is spearheading efforts to shape the group as a centre of excellence for this important topic. The sunrise debate will consider the links between PAT and QbD, their current status within the pharmaceutical industry and the challenges involved in implementation. In addition, there will be a PAT FG meeting at the conference on Weds 26
th
Oct, from 12.00 to 1.00. All those interested in PAT are welcome at both events - for full program details
click here
For information about powder characterisation go to
www.freemantech.co.uk