Members Login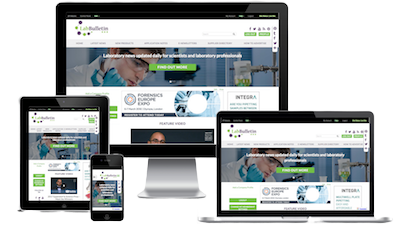 Monthly Newsletter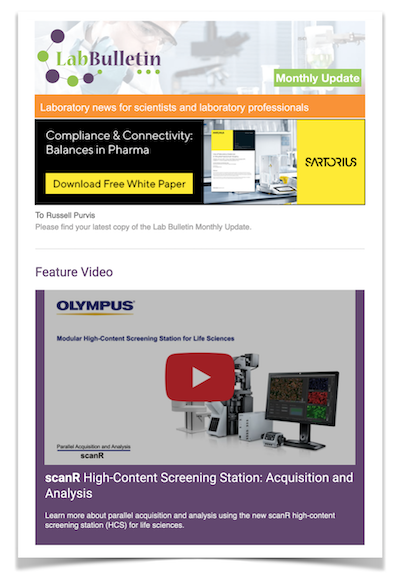 Special Offers and Promotions
Microscopy | Image Analysis
Fluidic Analytics Raises $31m to Launch Two New Products in Lab Tools Pipeline and Unlock Biology Behind Major Diseases
publication date:
Dec 7, 2018
|
author/source:
Fluidic Analytics

---
Fluidic Analytics Ltd has raised $31 million to continue developing its transformational products for characterising proteins and their behaviour.
The proceeds of the financing will be used to continue the commercial roll-out of the company's lab-tools pipeline and to develop further high-value clinical applications of its technology.
Proteins and their behaviour are crucial to understanding how diseases develop, identifying the way that drugs interact with their targets, and developing new methods for matching the right treatment to the right patient at the right time. DNA gives clues about what is likely to happen over a lifetime. Proteins and their behaviour tell us what is actually happening now. To date, the emergence of a deep understanding of the biology underlying disease and health in real time has been hampered by the shortcomings of existing tools for protein characterisation.
Fluidic Analytics' products are based on a proprietary technology platform from the University of Cambridge. This platform was designed explicitly to give deep insights into the way that proteins fold, aggregate and interact by characterising them in solution – precisely as they exist in the body. These products have the potential to help researchers understand the mechanisms underlying conditions like Alzheimer's disease, pharmaceutical companies develop more effective drugs, and patients gain access to more accurate diagnostics in the clinic, at the pharmacy or even at home.
The financing was led by Draper Esprit, a pan-European venture capital fund that invests in disruptive technology companies at the early and growth stages. Joining the round as new investors were Delin Ventures and BGF, making its largest life-sciences investment to date and first in Cambridge. IQ Capital and Amadeus Capital Partners also joined Draper Esprit in backing Fluidic Analytics for a third successive time since the company's first financing in 2015.
---
"This financing will power the global commercial launch of our Fluidity One system and enable our team to bring our next two lab-tools products to market. It will also allow us to advance a number of high-potential clinical applications that could help us make an even bigger impact on the world. We are delighted to be working with investors who share our vision of helping people everywhere make better decisions about how diseases are diagnosed, treatments are developed, and personal well-being is maintained."
Andrew Lynn, Chief Executive Officer, Fluidic Analytics
---
"We are always looking for the brightest thinkers with the best teams and technology to back for the long-term, and we have found that in Fluidic Analytics. The progress that Fluidic has made to date has been exemplary. As we enter the century of biology, the world needs transformational technologies that can help us understand the full picture of how biology unfolds in daily life and we are delighted to be backing a company that is doing just that."
Vishal Gulati, Healthtech VC, Draper Esprit plc
---
"The team at Fluidic Analytics have built a potentially life-changing technology and brought their idea from concept to production in an incredibly short time. The market for pharmaceutical tools and technology is thriving and Fluidic Analytics has created products for which there is growing demand. We're excited to be supporting the team as they scale up and take advantage of the significant opportunity to develop this critical technology further."
Tim Rea, Investor, BGF
---
Covington & Burlington LLP, Philip Hare Associates and Bracher Rawlins LLP acted as principal advisors for this financing. Additional support was provided by Confluence Tax LLP, Mills & Reeve LLP, Stratagem IPM Ltd, Wilson Sonsini Goodrich & Rosati PC and Wolf Greenfield & Sacks PC.
more about the Fluidity One system
---