Members Login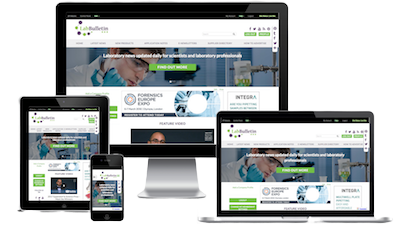 Monthly Newsletter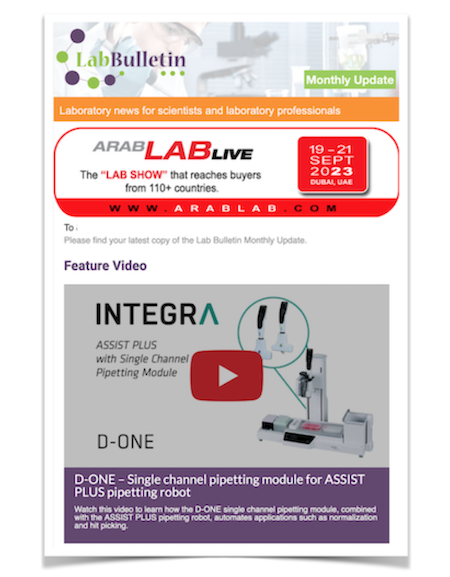 Microscopy | Image Analysis
IT Solutions and Laboratory Automation
ERT Agrees to Acquire the Research Services Business of CareFusion
publication date:
May 6, 2010
|
author/source:
The Scott Partnership
ERT (NASDAQ: ERES), a global provider of technology and services to the pharmaceutical, biotechnology and medical device industries, announced today that it has agreed to acquire the research services division of CareFusion Corporation (CRS), for $81 million in cash. CRS is a leading provider of respiratory diagnostics services and manufacturer of diagnostic devices and also offers cardiac safety and ePRO services. All will be integrated into ERT's existing business. ERT stated that the transaction is expected to close in June 2010 pending satisfaction of customary closing conditions. No stockholder approvals are required.
Dr. Michael McKelvey, President and CEO of ERT, said "ERT is building upon its leadership in cardiac safety and its expertise as a service and technology provider to combine with one of the clinical research industry's leading respiratory diagnostics core labs, technology companies and diagnostic device manufacturers. This transaction delivers on our stated strategy to leverage our cardiac platform and operating model. This will support the remote collection, interpretation and delivery of clinical efficacy and safety information critical for all phases of clinical research and provide support to leverage our core expertise into the larger healthcare market." Dr. McKelvey added "CRS has developed an impressive business providing integrated, customized solutions relating to pulmonary function testing and other services for its clients. This acquisition will provide our existing and new clients in the clinical research industry with the ability to more efficiently capture, process and distribute clinical data during all phases of drug development."
Paul ter Grote, the President and General Manager of CRS, added "We are excited to join ERT as this brings together two leading-edge companies whose reputations have been built on innovation, customer service and flexibility. As one organization we will be able to offer an integrated suite of products and services to meet our clients' needs now and in the future. It is a natural and complementary strategic fit."
This acquisition brings an entire new line of business to ERT and also brings immediate added scale to the company's two current lines of business - cardiac safety and electronic patient reported outcomes (ePRO). With the cardiac safety, respiratory diagnostics and ePRO businesses, ERT will now be better positioned to address a clinical research market estimated at approximately $1.3 billion annually and to extend the company's capabilities to further innovate and integrate offerings for the benefit of its clients. Furthermore with the addition of CRS's leading device manufacturing capability, ERT now has the ability to grow into other parts of the clinical research and healthcare delivery markets.
Both organizations are focused on the improvement of the clinical trial process through the standardization and centralization of key clinical trial data. The strategic combination of ERT and CRS will add significant benefits to both company's existing and new customers, allowing the company to become a more valuable partner. Both organizations share a strong commitment to client satisfaction, quality, scientific leadership, innovation and dedication to employees. ERT will continue to collaborate with all of its key CRO, Phase I, Academic Research Centers, device suppliers, and other strategic partners to promote speed, accuracy, quality and reliability of data collection and reporting.
For calendar year 2009, assuming CRS had operated as a stand-alone business, CRS generated preliminary unaudited revenues of approximately $49.6 million. ERT anticipates that CRS will generate revenue growth of between 30% and 35% in calendar year 2010.
For further information on ERT and its technology and services, please email info@ert.com, call +1 215 972 0420 or visit www.ert.com.