Members Login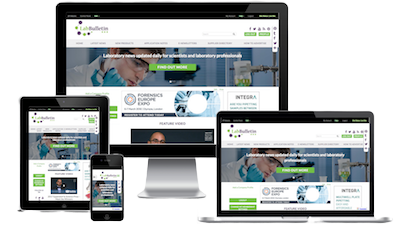 Monthly Newsletter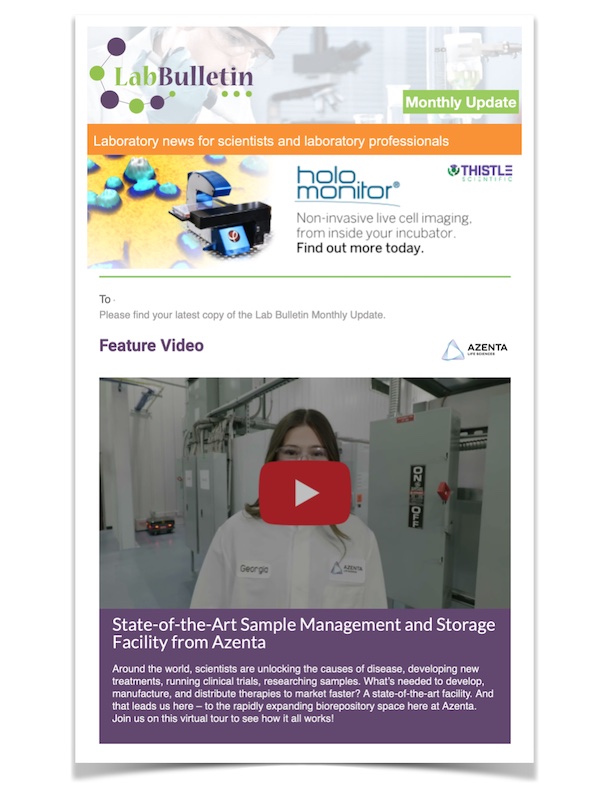 Microscopy | Image Analysis
IT Solutions and Laboratory Automation
Dycem shows why size matters when controlling contamination in critical environments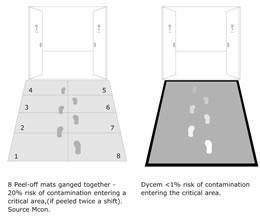 Dycem, world leaders in providing high performance contamination control zones for critical environments, advocate that size really matters when deciding on your contamination control solution.
When deciding upon the most efficient and cost effective solution for containing and controlling contamination in critical environments, it is important to remember the important adage: size matters. Controlling contamination at floor level is normal practice. Two of the most commonly used solutions are fitted polymeric flooring such as that using Dycem's CleanZone Technology and the more generic peel-off mat. It is well accepted that the more footfalls or wheel rotations over the surface will increase effectiveness of operation.
It is very important to choose the ideal size to protect, as the correct sizing optimises both performance and life cycle. There are several factors to consider including the level of contaminants, the number of operators and carts passing the area, the frequency of wet cleaning and the physically available size. The surface needs to be unavoidable and sufficiently large to typically accommodate six footfalls or complete wheel rotations. Dirtier areas may require more steps or rotations.
Even if sufficient size has been allowed, covering large areas by the ganging together of peel-off mats introduces other problems. If there is a lot of wheel-borne traffic, there will soon be failures occurring at the corners of the mats which become trapped in the wheels. There is also the problem of maintenance. While Dycem's CleanZone materials are easily cleaned with routine wet cleaning, the peel-off mats have to be manually peeled off to remove. This results in the release of particles back into the atmosphere and onto newly prepared surfaces of new mat. It also may lead to an increased risk of staff members breathing in particulates. In all, this is not an efficient process.
Choice is also important when looking at the size of particulates encountered in critical areas. As a peel-off mat has just 10 microns of acrylic adhesive, particles smaller than this will not be come in contact with the mat and thus be transferred through the area. The supple nature of Dycem's CleanZone products ensures contact with over 99% of particles collecting and retaining them over the range from 0.2 to 100 microns.
The complete solution starts with the definition of needs and selection of the right product for the environment and the sources of contamination. Dycem invites prospective companies to contact them to arrange a trial to prove CleanZone technology in situ. To learn more about Dycem, their products and solutions for cleanroom users, visit the
Dycem Size Matters webpage
(
www.dycem-cc.com/sizematters.php
) and take the size matters test to find out the optimum amount of product you need for your area.