Members Login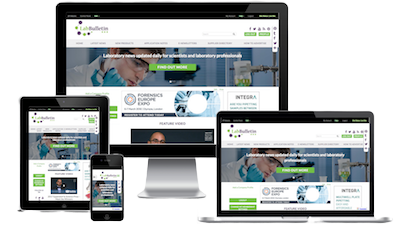 Monthly Newsletter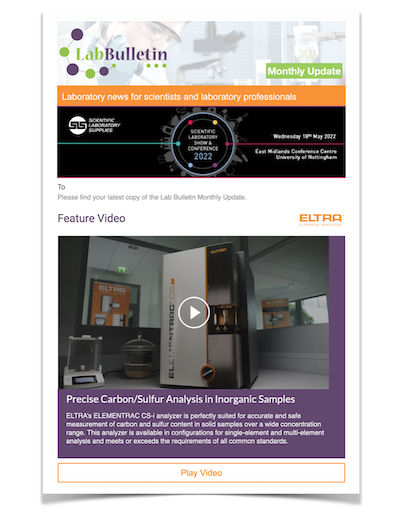 Special Offers and Promotions
Microscopy | Image Analysis
Compact, High Efficiency Cold Trap & Freeze Dryer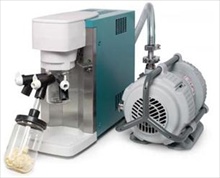 Genevac has announced a new version of its miVac SpeedTrap
TM
frost-free cold trap that not only provides unmatched volatile solvent recovery but now also enables freeze drying of up to 250ml of aqueous samples.
The new generation SpeedTrap
TM
is suitable for use with a wide range of solvents, from volatile organic solvents through to water and even higher boiling point solvents including 1,4-dioxane, tertiary butanol, and cyclohexane. While it is designed to complement the miVac series of concentrators it can also be used with other manufacturer's concentrators, provided that the solvents concentrated are compatible.
The SpeedTrap can be used with a high vacuum pump as a stand-alone small volume freeze dryer, or can be used with a concentrator to become a combined concentration and freeze drying system.
The SpeedTrap is radically different. It is very small in size and requires little bench space, being only 212 mm (8.3 inches) wide. The SpeedTrap operates with the cold condenser coils suspended directly in the vapour path, so that solvent vapours condense directly on to the coils and run off into the collection vessel below. There are many benefits to this method including it is highly efficient, with more than twice the condensing power of similar cold trap systems ; users can quickly see the solvents in the trap and emptying the trap is easy, requiring no defrosting. An automatic defrost mode ensures that the user does not need to spend time defrosting the system, even when using water. The collection vessel is removed with a simple quarter turn, allowing safe disposal of the solvents.
For further information please visit
www.evaporatorinfo.com/info4.htm
,
www.Genevac.com/movie/miVac
or contact Genevac on +44-1473-240000 / +1-845-255-5000 or
salesinfo@genevac.co.uk
Genevac, part of the SP Scientific group within SP Industries Inc, was founded in 1990. Today the company employs around 85 people, with manufacturing, R&D and marketing headquartered in Ipswich, UK. Genevac today offers a comprehensive portfolio of evaporators to suit almost any solvent removal application, purchasing budget or productivity requirement.