Members Login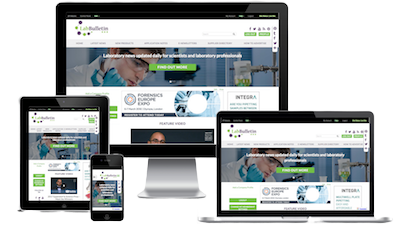 Monthly Newsletter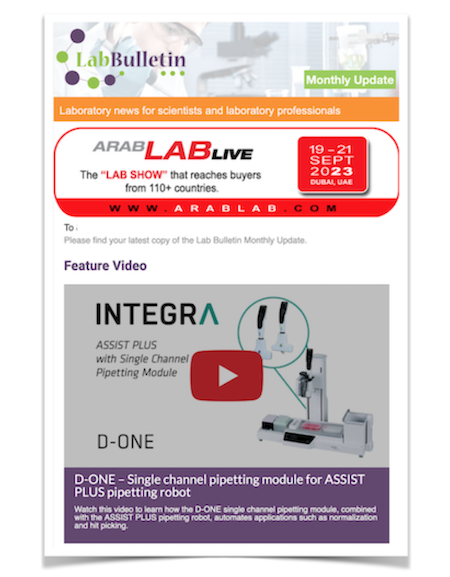 Microscopy | Image Analysis
IT Solutions and Laboratory Automation
Chiron and Kura Biotec Sign a European Distribution Deal for Enzymes for Analytical Toxicology
publication date:
Dec 4, 2014
|
Chiron is delighted to announce that they have signed an arrangement with Kura Biotec™ to distribute their impressive range of enzymes for analytical toxicology.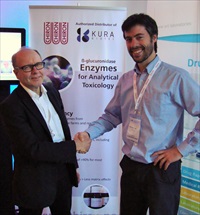 Kura Biotec™, whose motto is 'Inspired by nature, moved by science', manufactures the highest quality beta-glucuronidase and other ocean-fresh enzymes. The red abalone derived enzymes enable consistent, fast, and accurate deconjugation of both glucuronides and sulfate esters, aiding the detection of conjugated drugs and xenobiotics.
Kura Biotec™'s products boast the highest recovery rates, dramatically shortened incubation times, and cleaner sample preparation. Kura Biotec™'s special formula? The fresh enzymes are obtained directly from sustainably farmed abalones (Haliotis rufescens), and immediately purified in their Patagonia-laboratory giving rise to long term reliability. "Some large US drug-testing laboratories have done over two years of testing before validating the BG100" reminds Manuel Rozas, CEO. "Kura Biotec™ puts consistency high on the list and has a total-control strategy from the source to your lab".
Chiron's Managing Director, Dr Jon Eigill Johansen commented, "Kura Biotec™'s range of beta-glucuronidase and sulfatase enzymes are a perfect fit for Chiron, and complement our extensive range of drug reference materials for clinical and forensic laboratories" .
For more information about Kura Biotec™ enzymes or to place an order contact sales@chiron.no
---
About Chiron AS
Chiron AS provides the scientific community worldwide with sophisticated solutions for difficult chemical analysis. Since 1983 Chiron has supplied reference standards, fine chemicals and reagents for toxicological, pharmaceutical, environmental, food safety, petroleum and geochemical analysis. Chiron's offering consists of more than 10,000 unique products, and if you cannot find what you are looking for, Chiron also provide a custom synthesis service for microgram to kilogram quantities. Chiron is headquartered in Trondheim, Norway, has representation in the UK and Sweden, and operates though a competent global network of distributors. Many years of investment, the enthusiasm and pioneering team spirit of its staff, and a close cooperation with academic institutions and customers worldwide has bought Chiron to the forefront of analytical chemistry.
About Kura Biotec™
Kura Biotec™ Inspired by Nature, Moved by Science.What started as a way of sustainably recycling by-products from a family owned abalone-farm took a five-year R&D-ride to give birth to the purest and fastest known beta-glucuronidase and sulfatase. Toxicology and diagnostic labs rely on these enzymes to screen for illicit drug consumption or monitor potentially addictive pain-drugs such as opiates and benzodiazepines. Kura Biotec™´s extraction and purification laboratory in Patagonia-Chile has been guaranteeing ocean-fresh Red abalone enzymes for over five years. 2012 was a turning-point with the release of the first recombinant E. coli bgluc, competing with mainstream suppliers such as Sigma and Roche. Nowadays the team of enzyme specialists also uses supercomputer-simulations and directed evolution to produce tailored enzymes. Kura Biotec™ runs a distribution office in California and is distributed worldwide.
---
---