Members Login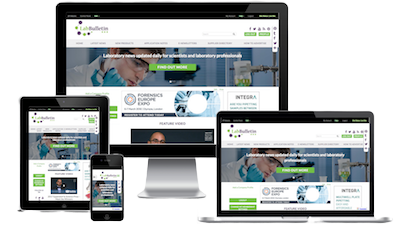 Special Offers and Promotions
Monthly Newsletter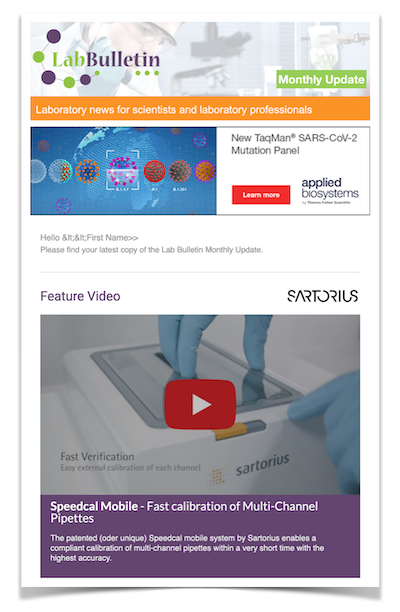 News Channels
Laboratory Products
Microscopy | Image Analysis
Buchner Rings help efficient and safe vacuum filtration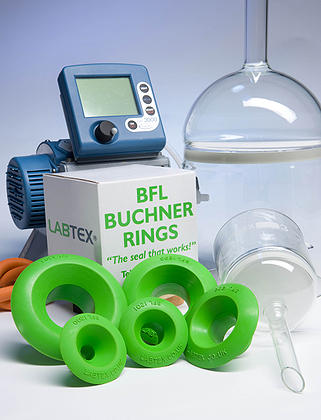 Vacuum filtration is a technique for separating a solid product from a solvent or liquid reaction mixture. The mixture of solid and liquid is poured through a filter paper in a Buchner funnel. The solid is trapped by the filter and the liquid is drawn through the funnel into the flask below, by a vacuum.
Labtex Buchner Rings ensure a vacuum tight seal and flask stability when performing filtration on the bench.
Profiled natural compound rubber rings (60 shore) for use with Buchner funnels, flasks, glass crucibles and gooch crucibles. The wide flange and large surface contact ensures an excellent vacuum tight seal whilst the rings are easy to remove and offer excellent support to even the largest funnels.
These substantial rubber mouldings are designed for long life and durability.
Labtex Buchner rings can be used with any vessels with neck sizes between approximately 24 and 60 mm diameter and are available individually or as a set of 5.
For further details contact Labtex Ltd - +44 (0)1484 600200 or visit
www.labtex.co.uk