Members Login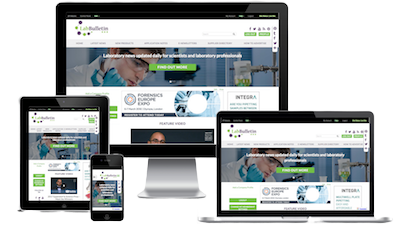 Monthly Newsletter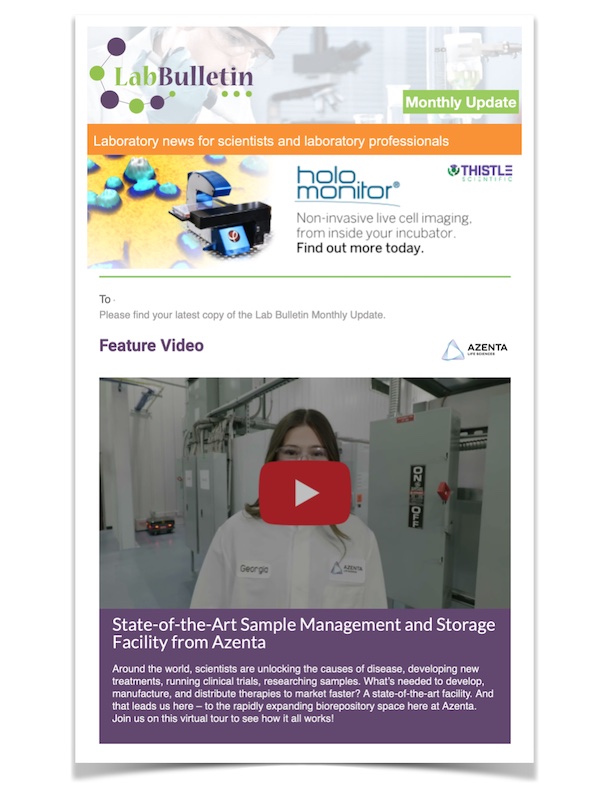 Microscopy | Image Analysis
IT Solutions and Laboratory Automation
Brookfield's DV2T Viscometers and DV3T Rheometers Feature Touch Screen Technology
Brookfield has created the most advanced user experience in viscosity measurement by combining the ease of touch screen technology with the world- standard features of DV-II Viscometers and DV-III Rheometers. The result: a sleek new way to quickly and reliably measure viscosity with our new generation of Brookfield DV2T Viscometers and DV3T Rheometers.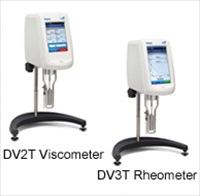 A modern 5-inch full color display to guide users through test creation and data gathering for fast and easy viscosity measurements. The DV2T also offers powerful new programming capabilities and results analysis including data averaging and QC limits with alarms. User instructions with multi- step test protocols can be created using the new Program Generator Software and uploaded to the DV2T through a USB Flash Drive (both included with instrument). Test Data can be recorded directly on a local printer or sent to a PC.
The new user interface provides enhanced security with customizable user levels & password access to comply with regulatory requirements such as 21 CFR Part 11.
Brookfield also offers the rugged DV2T Extra for heavy use, multiple operators, or dusty/dirty work environments and the popular Wells/Brookfield Cone & Plate model for small samples requiring temperature control.
The Brookfield DV3T Rheometer offers all the capabilities of the DV2T but with even more powerful tools. The 7-inch touch screen conveniently displays viscosity measurement with temperature control, yield stress determination, and on screen data graphing and analysis. This fully automated instrument also allows for quick and easy single point test capability. The DV3T is definitely the complete "all in one" choice for R&D departments as well as buys QC labs.
---
more about Brookfield DV2T Viscometer
---
more about Brookfield DV3T Rheometer
---
more news from Brookfield engineering
---