Members Login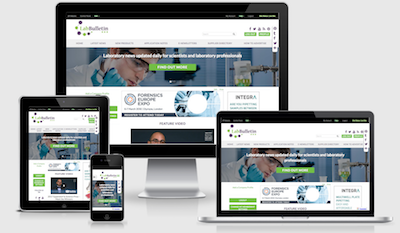 Monthly Newsletter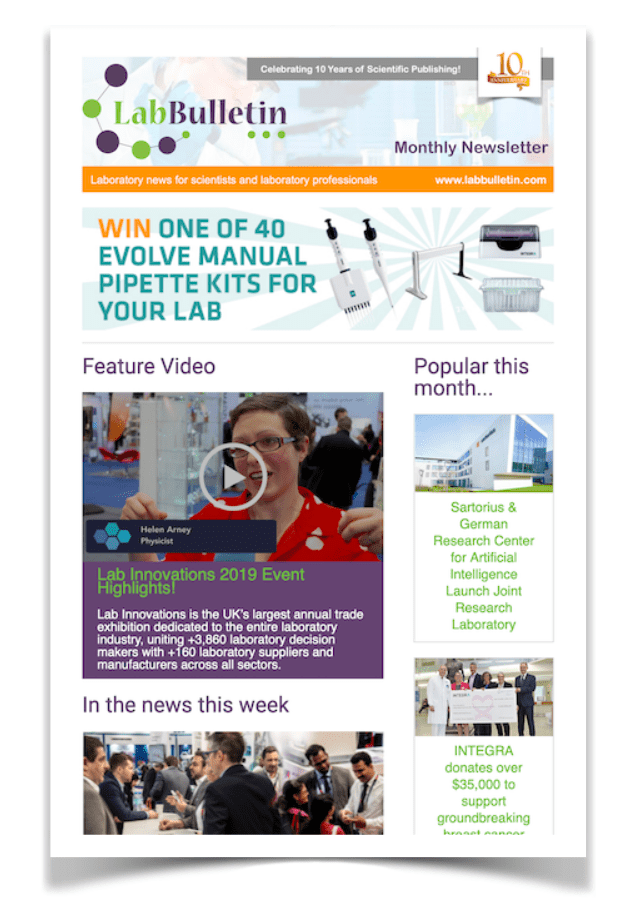 Application Capabilities & Benefits of Using Electronic Pipettes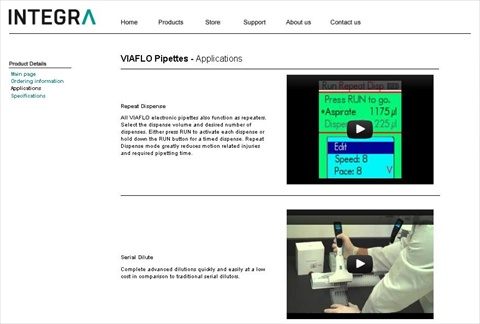 INTEGRA has created a new web page giving lab scientists instant access to a wealth of information relating to the applications capabilities and benefits of using electronic pipettes.
Electronic pipettes offer increased functionality when compared to manual pipettes. This is demonstrated in a series of YouTube application videos* that show how INTEGRA's VIAFLO electronic pipettes are able to function as repeaters, mixers, serial dilutors, manual pipettes and handheld sample processors.
In addition to increased functionality, the ergonomic design of VIAFLO electronic pipettes facilitates hours of tireless pipetting. With just one light press of the Run button a VIAFLO pipette can undertake 30 mixing procedures eliminating the time-consuming repetitive plunger motion that would be required if using a manual pipette. Using a touch wheel similar to an MP3 player - VIAFLO electronic pipettes also enable volume setting in a fraction of the time and effort compared to using a manual pipette.
Using a stepper motor - VIAFLO electronic pipettes enable volumes to be set and incrementally changed with a level of accuracy and precision unachievable using manual pipettes. The electronic settings also allow a first and last dispense to be programmed further increasing the accuracy and precision of VIAFLO pipettes.
For further information please contact INTEGRA on +41-81-286-9540 / +1-603-578-5800,
info@integra-biosciences.com
.or
view the videos
INTEGRA Biosciences is a leading provider of high-quality laboratory tools for liquid handling, media preparation, sterilisation and cell cultivation. The company is committed to creating innovative solutions which fulfil the needs of its customers in research, diagnostics and quality control within the life science markets and medical industry. Today, INTEGRA innovative laboratory products are widely used all around the world. More than ninety distribution-partners form a worldwide sales network providing responsive and competent services to customers. These distribution partners are supported by a highly motivated and experienced team of specialists at the company headquarters in Zizers, Switzerland and Hudson, NH, USA. INTEGRA is an ISO 9001 certified company.