Members Login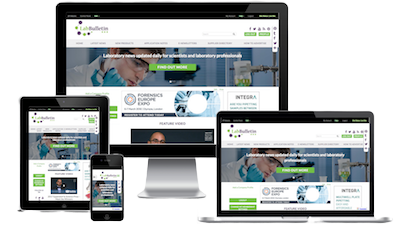 Monthly Newsletter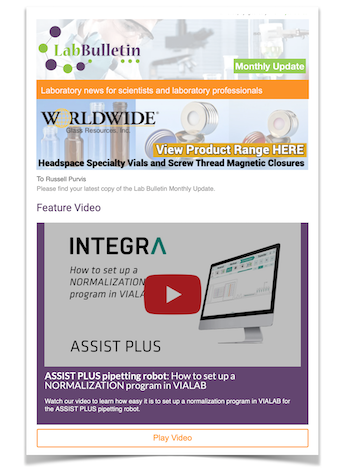 Special Offers and Promotions
Microscopy | Image Analysis
3D Analysis, 3D Measurement and 3D Visualization for Widefield and Confocal Microscopy Systems

Leica Microsystems Releases Leica Application Suite Advanced Fluorescence (LAS AF) 3.2
The software platform for advanced life science research, Leica Appplication Suite Advanced Fluorescence (LAS AF), originally launched in 2005 for Leica Microsystems' widefield and confocal microscope systems, has been released in its 3.2 version. This version focuses on 3D analysis, 3D measurements and 3D visualization. The 3D functionalities are especially interesting for users of Leica Microsystems' widefield super-resolution system Leica SR GSD 3D: They make GSD (Ground State Depletion) data visible as volume rendered images and therefore add a third dimension to super-resolution images. Further features include an image gallery for fast review of experiments, image selection and automatic detection of best focused images. The Adaptive Focus Control (AFC), a hardware-based focus stabilizer, now works with a wider range of plastic dishes and plastic multi-well plates. For high camera resolution and fast acquisition speed the range of supported sCMOS cameras has been further extended.
With the 3D analysis, users can instantly measure various aspects of intracellular structures within LAS AF such as volumes of nuclei, their surface, or distances and angles between the nuclei. Individual 3D objects can be measured with the interactive 3D measurement tool. For automatic measurements, a wizard guides users through the 3D analysis step by step, from image pre-processing, threshold adjustments, generation of a 3D binary mask, definition of measurement parameters up to the generation of reports. Alternatively, users can apply 3D processing tools in any order. The ability to operate complex image analysis formulas makes the 3D image calculator the key element of the processing tools.
In the gallery viewer, users have the opportunity to review captured images in an overview even during an experiment. This is especially interesting for multi-dimensional experiments, as the image dimension to be reviewed can be chosen freely. For example, users can move a time slider to review all positions of a mark and find experiment at a glance.
Leica Microsystems has also extended the range of sCMOS cameras from major suppliers. sCMOS sensors have been specially designed for scientific applications on widefield systems, are highly sensitive, produce little noise and are capable of rapid frame rates of up to 100 frames per second. Researchers will be able to profit from the high resolution and high-quality images the sCMOS sensors produce.
In addition to focus control of glass-bottom samples, the hardware-based focus stabilizer AFC has been further improved for use with a wider range of plastic dishes and plastic multi-well plates. An enhanced focus range will now keep the focus even deeper in the sample; an advantage especially for long working distance objectives which are mainly used for plastic dishes.
---
---
---
---