Members Login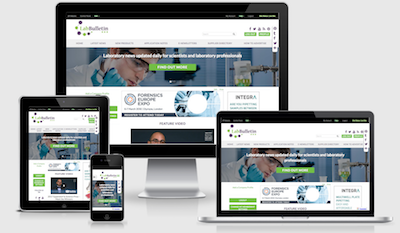 Monthly Newsletter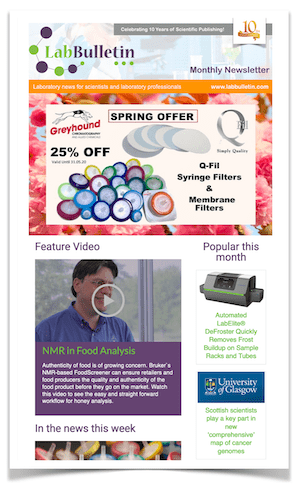 5 Steps for Designing a Clinical Trial
publication date:
Mar 18, 2019
|

---
Levingston Mac Leod, freelance scientist for Kolabtree, explains five simple steps to keep in mind when you're going to design a clinical trial.
Congratulations! After years of research, you finally have a lead drug or device that can take the leap of faith and start the clinical trial process. Appropriate trial design is important for reaching a successful outcome and delivering your drug or device to the rest of the world.
1. Make it simple
Aim to answer only one question and/or formulate only one hypothesis. Limit the protocol complexity to its minimum and build up the project from the big picture to the smaller parts. Things will get complicated, indeed fulfilling all the regulatory protocols is quite complex and for this be sure to hire the best professionals you can find. Have in mind that you need to send the data to the Food and Drug Administration (FDA) or your local equivalent, to gain approval to continue research and testing, before starting any of the four phases of clinical trials.
2. Recruitment
The correct identification and engagement of a diverse group of stakeholders, from investigators and sponsors to patients, is a critical starting point. It's important to maintain open communication with stakeholders and ensure they are represented on relevant committees.
To make sure the recruitment process runs efficiently, diminish procedures and activities that create additional work for sites and patients and eliminate items that are not necessary for ensuring safety of participants, only keeping the ones directly relevant to answering the primary research question. It's important to choose and report the methods of randomization carefully and balance the group using the stratification technique.
3. Planning with goal in mind
In Phase I, studies should assess the safety of a drug or device. They might include a small number of healthy volunteers, to determine the effects of the drug or device. If it is a drug being trialed, data will be analyzed to determine how it is absorbed, metabolized, and excreted, as well as any possible side effects that occur as dosage levels are increased.
Phase II studies must test the efficacy of a drug or device. Most phase II studies are randomized trials; it is preferable if the study is "blinded" as this allows investigators to provide the pharmaceutical company and the FDA with comparative information about the relative safety and effectiveness of the new drug.
In Phase III, the studies involve randomized and blind testing in several thousand patients. This provides the company and the FDA with data on the effectiveness of the drug or device, the benefits and the range of possible adverse reactions. Very importantly, once Phase III is complete, the company can request FDA approval for marketing the drug.
In the Phase IV or Post Marketing Surveillance Trial, the aim is to compare a drug or device with others already in the market. These studies monitor a drug's long-term effectiveness and impact on a patient's quality of life and determine the cost-effectiveness of a drug therapy relative to other traditional and new therapies.
4. Develop an adequate budget and resources plan
Create milestones and a develop a method for keeping the cost on track. Find the best way to measure the performance and remember, if you can't measure it, you can't improve it.
5. Poke holes in your design and protocols
Run an environmental scan or strengths, weaknesses, opportunities and threats (SWOT) analysis, including competition, policy, seasonal fluctuations, awareness, disease stage and rarity, satisfaction with current therapies and economic concerns. Anticipate unwanted events to identify potential pitfalls and bottlenecks. You can use historic and bench-marked data to estimate realistic timelines. A bulletproof clinical trial design must be tested in the most inconvenient ways in order to be more secure and safe.
The take home message is that a clinical trial designed with a clear aim, milestones and timeline, by a team of diverse and knowledgeable professionals, working in open and safe environments, where ideas and feedback are welcome, can help you to expedite and improve the process to bring your drug or device to the market and change the world.
To hire a specialized freelancer who can help you design your clinical trial, post your project for free on the website.
---
About Kolabtree
Kolabtree puts businesses and research organizations in touch with freelance scientists. The company has a database of over 5500 scientists and academics with expertise in areas including data analysis, scientific consulting, secondary research, experimental design, literature searching, scientific writing and scientific editing. Project owners can post a project for free and then receive bids from relevant experts before deciding on a freelancer to work with.
---