Members Login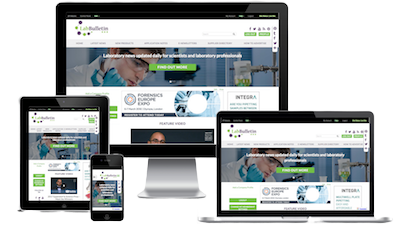 Monthly Newsletter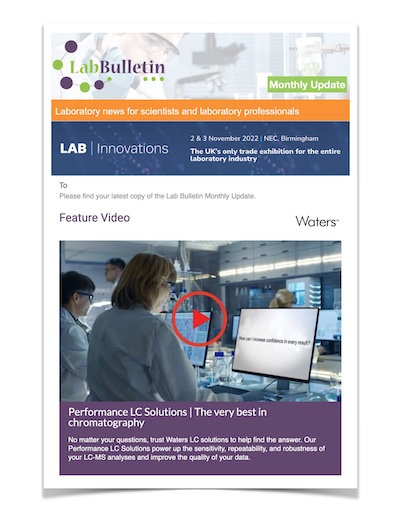 Special Offers and Promotions
Microscopy | Image Analysis
Differential Ion Mobility Interface Boosts Proteomics Workflow Performance
publication date:
Aug 30, 2018
|
author/source:
Thermo Fisher Scientific

---
Thermo Scientific FAIMS Pro device delivers selectivity and productivity in high-resolution mass spectrometry
Proteomic scientists can now take advantage of a next-generation differential ion mobility device that seamlessly integrates with high-resolution mass spectrometers to provide workflow efficiency and data quality for experiments ranging from the discovery of disease biomarkers to the identification of new therapeutic targets.

When integrated with a high-resolution mass spectrometer, the Thermo Scientific FAIMS Pro interface is designed to increase the breadth and depth of proteins scientists can identify while reducing time-consuming sample preparation steps. Thermo Fisher Scientific showcased the new instrument interface during the 22nd International Mass Spectrometry Conference (IMSC) held August 26-30 in the Fortezza da Basso in Florence, Italy.

"Scientists increasingly demand improved protein coverage during proteomic experiments; increased dynamic range to comprehensively characterize and validate proteins and their post-translational modifications; and more accurate quantitation of hundreds to thousands of proteins in a single run in shorter analysis times," said Iain Mylchreest, vice president, R&D, analytical instruments, Thermo Fisher. "Building on last year's enhancements to the industry-leading Thermo Scientific Orbitrap Fusion Lumos Tribrid mass spectrometer, the FAIMS Pro interface provides new analytical performance that is expected to reduce sample and spectral complexity, improve selectivity and increase coverage of the proteome."

"We have been extremely impressed with the performance of the Thermo FAIMS device for shotgun proteomics," said Josh Coon, Thomas and Margaret Pyle chair at the Morgridge Institute for Research, professor of Biomolecular Chemistry and Chemistry at the University of Wisconsin, Madison, and director of NIH National Center for Quantitative Biology of Complex Systems. "FAIMS enables considerably more sample depth per unit time and could eliminate the need for pre-fractionation of peptides for most applications."


---
The FAIMS Pro interface is designed to improve analytical performance compared to existing interface options by:
Providing faster, higher-quality results through its next-generation design, further enhancing instrument selectivity and detection limits through gas phase fractionation and reduced matrix interference;
Leveraging menu-driven software to design methods using pre-configured parameters, increasing productivity and simplifying use;
Reducing sample fractionation steps, which can help save time, long-term costs and maintenance through increased productivity; and
Achieving high data quality on sample-limited studies through an interface exclusively designed to improve nano, capillary and microflow applications.

When the interface is combined with the Thermo Scientific Orbitrap Fusion Lumos Tribrid or Thermo Scientific Orbitrap Fusion Tribrid high-resolution mass spectrometers, laboratories have a comprehensive solution to improve selectivity and ensure increased productivity across a range of proteomics workflows.
---
---
About Thermo Fisher Scientific
Thermo Fisher Scientific Inc. is the world leader in serving science, with revenues of more than $20 billion and approximately 70,000 employees globally. Our mission is to enable our customers to make the world healthier, cleaner and safer. We help our customers accelerate life sciences research, solve complex analytical challenges, improve patient diagnostics, deliver medicines to market and increase laboratory productivity. Through our premier brands – Thermo Scientific, Applied Biosystems, Invitrogen, Fisher Scientific and Unity Lab Services – we offer an unmatched combination of innovative technologies, purchasing convenience and comprehensive services.
---