Members Login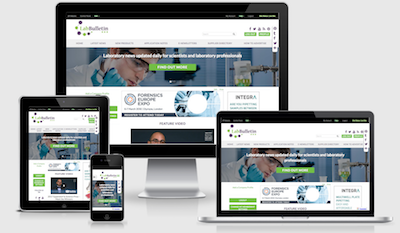 Monthly Newsletter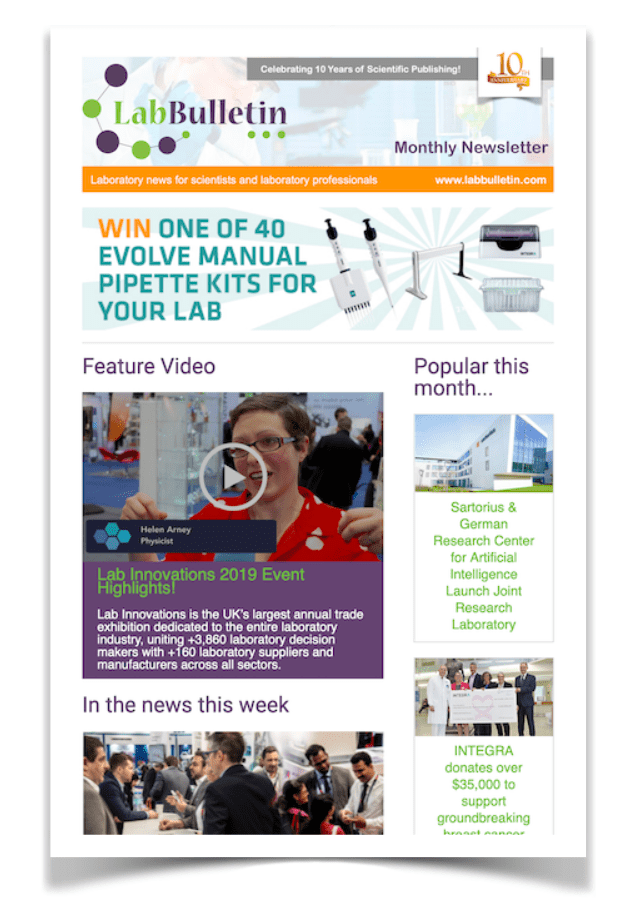 The Smart, Reusable Bottle for Cell Culture Media Preparation
publication date:
Jan 3, 2017
|
author/source:
Lab Unlimited
DURAN®TILT is designed for making work in biosafety cabinets and clean hoods safer and easier.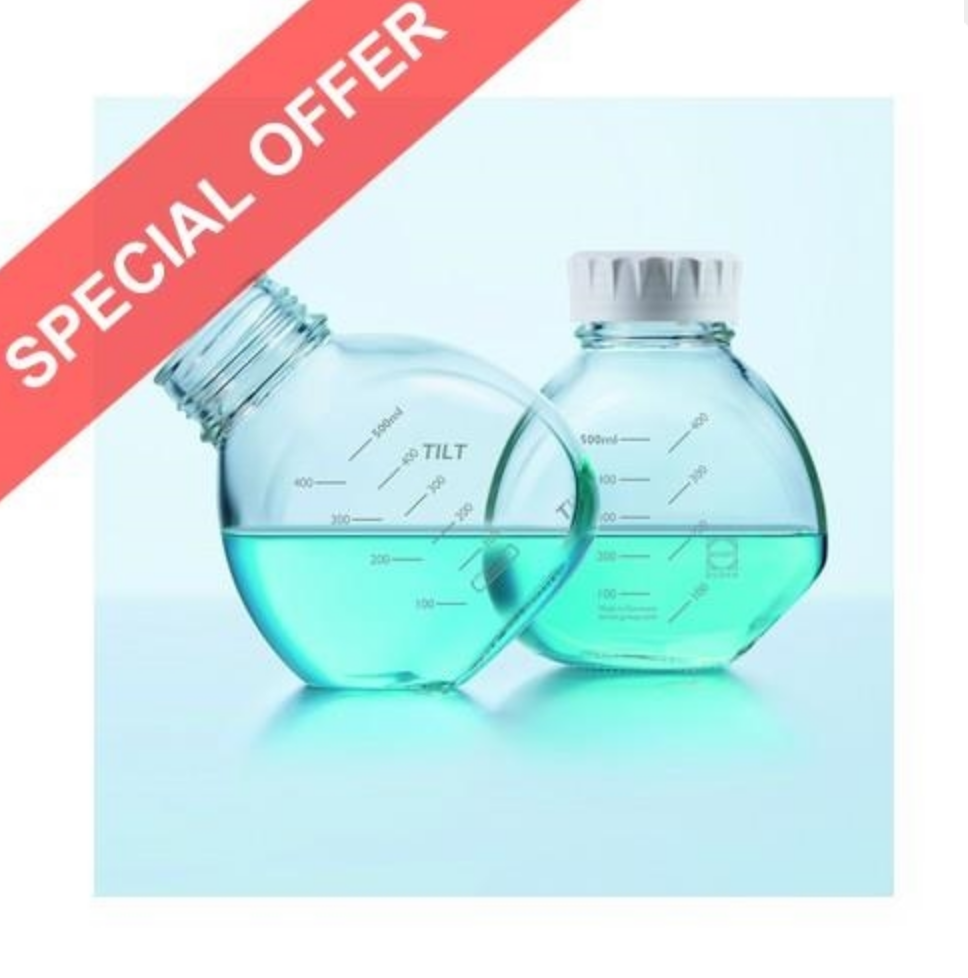 The handling of traditional cell culture media bottles in biosafety cabinets and hoods is inconvenient and time-consuming. The innovative features of the DURAN®TILT bottle change everything. The TILT bottle has two positions: upright for filter sterilisation or storage, and tilted at 45° for pipetting.
Features
The TILT bottle has a unique 45° tilt position for pipetting.
The innovative design enables both good aseptic and ergonomic practice.
The GL 56 mouth has a 100% larger area than the standard GL 45 mouth for easier pipetting.
It easily accommodates even the largest serological pipettes (100ml), and helps avoid contamination.
Ergonomically shaped GL 56 screw cap included, made from polypropylene
Vacuum resistant glass bottle for the safe filter sterilisation of media.
Space saving shape for fridge storage and warming media in a water bath
Low bottle height is practical for use in a biosafety cabinet.
Tilted volume indicators in both positions and on both sides
Manufactured from DURAN® borosilicate 3.3 glass

A tried and trusted material
Certified as non-cytotoxic (according to ISO 10993-5:2009)
DURAN® glass does not leach any organic molecules that might affect the culturing of cells
Borosilicate 3.3 glass for reusability and lower whole life costs.
---
Find out more about the DURAN® TILT
---