Members Login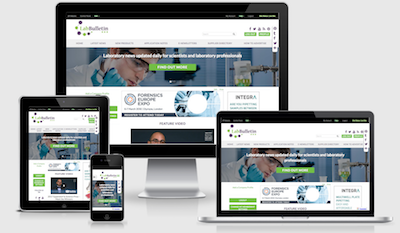 Monthly Newsletter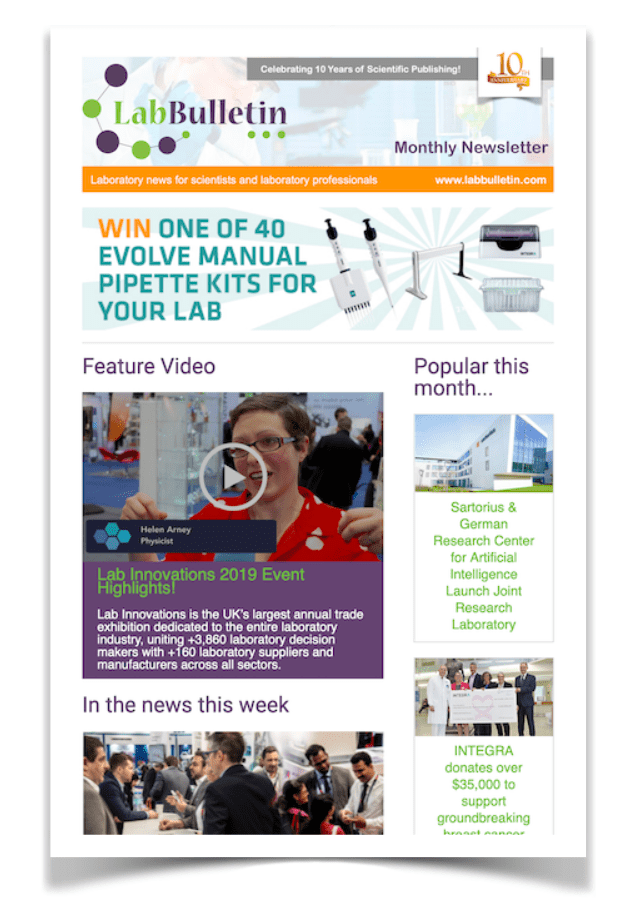 National Reference Laboratory (NRL) Becomes the Largest, College of American Pathologists (CAP) - Accredited, Referral Laboratory Network in the Middle East
publication date:
Jan 3, 2017
|
author/source:
National Reference Laboratory
National Reference Laboratory (NRL), part of Mubadala's network of world-class healthcare providers, has announced that with a total of six CAP-accredited laboratories in its network, NRL is now the largest, referral CAP-accredited laboratory network in the Middle East.

Clinical laboratory testing is an essential part in the delivery of quality healthcare with 70-80% of medical decisions made based on tests ordered to diagnose, treat, manage, and monitor a patient's condition. This latest recognition of NRL's services ensures that the region has even wider access to the highest quality testing, tailored to the specific healthcare needs of the region.

NRL was created in 2010 by Mubadala in partnership with and managed by Laboratory Corporation of America® Holdings (LabCorp®), the world's leading healthcare diagnostics company and operator of one of the world's largest and most experienced clinical laboratory networks. Together with the significant resources of LabCorp, NRL offers a comprehensive menu of more than 4,700 tests, providing a complete solution for all clinical testing needs. LabCorp's support has allowed NRL to quickly become a UAE and regional leader, and to establish a strong reputation as a quality-driven and patient-centered laboratory.

The latest sites in NRL's network to receive the prestigious CAP-accreditation, following an onsite inspection of their policies and procedures, are the laboratories of Imperial College London Diabetes Centre, in Abu Dhabi and Al Ain, also part of Mubadala's world-class healthcare providers. These laboratories allow the patients of the Centre to get diagnosed within an hour, as well as receive personalized treatment and management plans that significantly contribute to the effectiveness and attractiveness of the Centre as a diabetes hub for the region.

The CAP Laboratory Accreditation program is a worldwide leader in laboratory quality assurance, serving as the gold standard in laboratory accreditation for more than 50 years. "Achieving CAP accreditation is a critical part of the commitment to provide the highest quality laboratory services for patients,' said Bharati Jhaveri, MD, FCAP, Chair of the College of American Pathologists' (CAP) Council on Accreditation. 'The laboratories of NRL at Imperial College London Diabetes Centre Abu Dhabi and Al Ain, met all of the requirements for CAP accreditation, demonstrating the rigorous application of the highest standards in laboratory medicine. We congratulate NRL on its commitment and the efforts to pursue the CAP accreditation for all laboratories in their network."

"The region faces unique healthcare challenges and laboratory testing is a crucial plank of healthcare outcomes across the region. We are proud to play a leading role in this as the largest CAP-accredited referral laboratory network in the Middle East. We are firmly committed to the delivery of best-in-class results for our patients and clients by providing highest levels of quality, service standards and transparency. This is accomplished through our continuous quality improvement program, an integrated testing and results platform and our constant efforts to innovate and provide new client offerings. Further collaboration and alliances are at the core of our growth plans, and as we see an increased demand for laboratory management partnerships, we strive to attain both CAP and International Organization for Standardization (ISO) 15189 accreditation inspection for our managed facilities within a year of commencement", said Abdul Hamid Oubeisi, CEO of National Reference Laboratory.

Suhail Al Ansari, Executive Director of Mubadala Healthcare and Chairman of NRL praised this recognition and its impact on the healthcare sector, 'NRL was set up to meet a specific regional need for world-class testing services that would meet the immediate needs of healthcare providers, but also act as a catalyst for the wider development of an integrated healthcare industry in the UAE and beyond. The latest achievement by the NRL team is well deserved and is a reflection of the contribution being made to healthcare services and patients outcomes across the region. This is enabled by the provision of the highest quality laboratory testing, ensuring people do not have to travel abroad for diagnosis and treatment and that we gain much needed insight into public health and prominent disease challenges".

NRL's Dubai laboratory was the first both CAP and International Organization for Standardization (ISO) 15189 accredited laboratory in the region having attained these achievements in 2011. In addition, NRL is working to have a total of six laboratories ISO 15189 certified by the end of 2016.
---