Members Login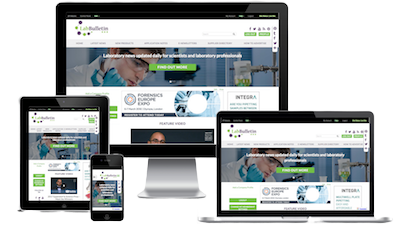 Monthly Newsletter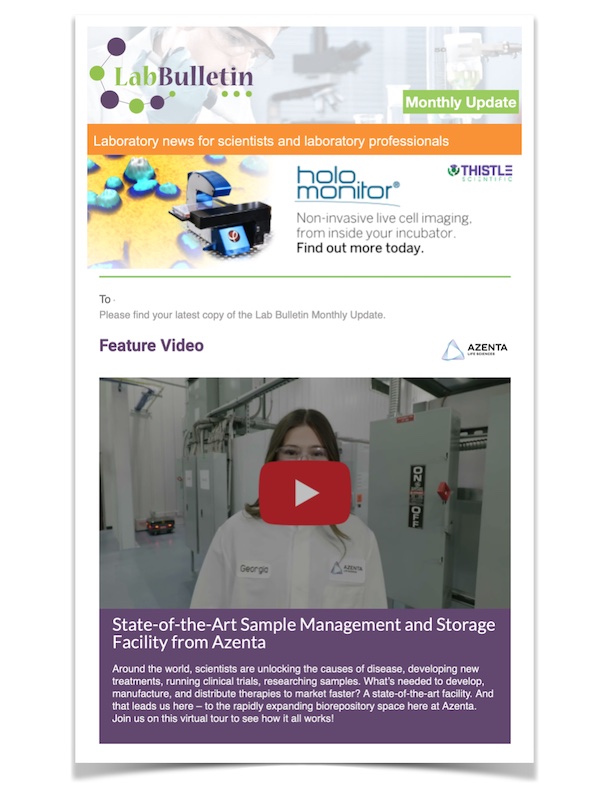 Microscopy | Image Analysis
IT Solutions and Laboratory Automation
2016 Norman R. Alpert Research Prize Winner Announced
publication date:
Sep 21, 2016
|
author/source:
BioTek Instruments
BioTek Instruments is pleased to congratulate Christopher Ziegler as the recipient of the 2016 Norman R. Alpert Research Prize.

Mr. Ziegler is a graduate student in the Cellular, Molecular and Biosciences (CMB) program at the University of Vermont (UVM), and was responsible for characterizing a new aspect of virology that helps to explain the basis for production of defective interfering viruses. This is detailed in his March 2016 PLoS Pathogens publication, "The Lymphocytic Choriomeningitis Virus Matrix Protein PPXY Late Domain Drives the Production of Defective Interfering Particles".

Dr. Nicholas H. Heintz, former CMB Program Director at UVM, officially announced Mr. Ziegler as the winner, saying, "Chris supplied substantial intellectual capital to the project, and collectively, his findings have important implications for understanding host-pathogen relationships." The project focused on arenaviruses that produce a population of both infectious and defective particles. When infected, the production of defective particles ensures that host animal does not die, but rather is able to spread the virus to other animals, including humans. Dr. Heintz further explains, "The real surprise in Chris's findings was that the molecular pathways for producing defective and infectious viruses differ, implying that the ratio of the virus particles can be fine-tuned in response to environmental conditions."

The annual Norman R. Alpert Research Prize is sponsored by BioTek Instruments to honor the company's founder, who also served as Professor and Chair of the Department of Molecular Physiology and Biophysics at the University of Vermont for almost thirty years. In addition to his internationally recognized expertise in cardiac hypertrophy, Dr. Alpert was passionate about teaching and especially mentoring young scientists, and this Research Prize continues his legacy of encouraging and developing talent at UVM in bioscience fields. Nominated UVM students and their published manuscripts are evaluated for research quality, originality, creativity and impact on the respective field by a UVM faculty-based committee, and the finalist receives a certificate and cash award from BioTek Instruments.

BioTek Instruments, Inc., headquartered in Winooski, VT, USA, is a worldwide leader in the design, manufacture, and sale of microplate instrumentation and software. These technologies are used to aid life science research, facilitate drug discovery, provide rapid and cost-effective analysis, and enable sensitive, accurate quantification of molecules across diverse applications. BioTek espouses a "Think Possible" approach that sets the tone for fresh ideas, unsurpassed customer service and original innovations. As such, they are often honored for local accomplishments and technological innovations, including Best Places to Work in Vermont, North American New Product Innovation Award for Workflow Solutions in Life Sciences, and Scientists' Choice Awards®: Drug Discovery Product of the Year and Best New Life Sciences Product.
---
---
more news from biotek instruments
---