Members Login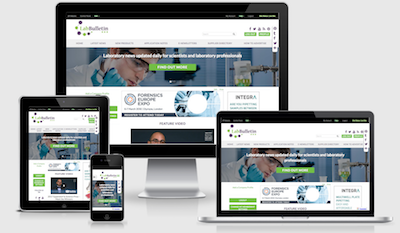 Monthly Newsletter
Lab Bulletin Media Partners

The UK's only event dedicated to laboratory professionals | National Exhibition Centre | Birmingham | United Kingdom | 01 - 02/11/2017
Lab Bulletin Media Partner
---
Why visit Lab Innovations 2017?
Lab Innovations in the only event in the UK that enables you to interact with nation's leading laboratory professionals, from a diverse range of industries, all under one roof.
With the UK being a global leader in research and development, you will have the opportunity to take a look at these latest innovations as well as source new products from the UK's leading suppliers to ensure you achieve efficiency in your laboratory.
Want to know about the latest cutting edge technology? Lab Innovations is proud to be the home of product launches with over a third of our exhibitors using this exhibition as their chosen platform to launch their latest product portfolio.
With all this and more, Lab Innovations has truly established itself as the perfect platform for time-effective, face-to-face business.
What's new for this year?
Poster showcase in partnership with Praxis Unico - New for 2017, you will be able to observe and learn from the latest research and developments.
Connected laboratory of the future - Take a look at the new device management software from Eppendorf, VisioNize® - a smart network in your lab to monitor and manage your lab equipment efficiently.
Brand new content - Visit the Insights and Innovations theatre, with CPD accreditation, created to discuss the latest challenges and discover trends in the industry including; laboratory sustainability, funding strategies in the face of Brexit, advances in LIMS and laboratories of the future.
---

---

---
Latest news